Technology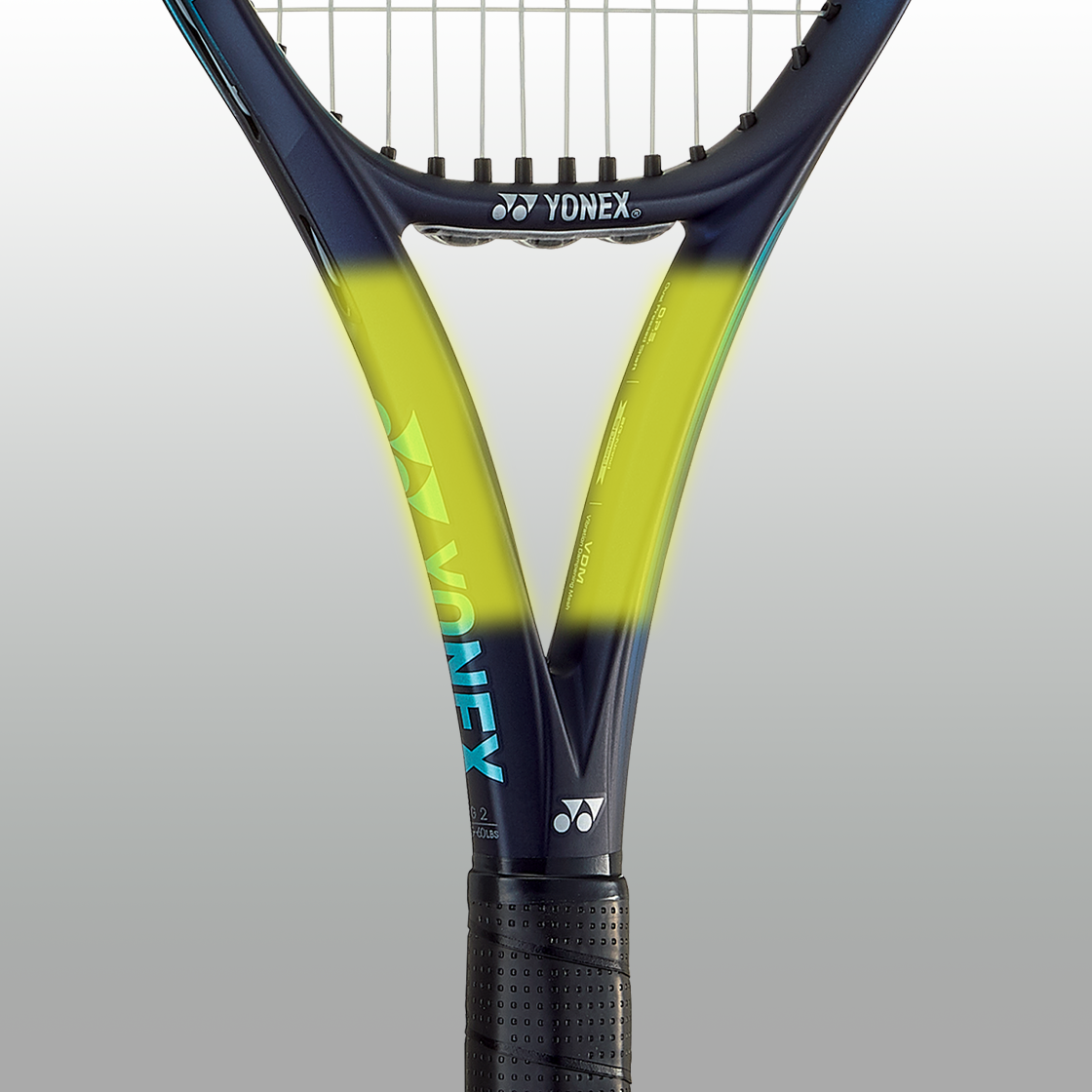 2G-NamdTM SPEED
IMPROVED FEEL AND BALL SPEED: 2G-NamdTM Speed graphite provides enhanced ball speed without sacrificing comfort.
Technology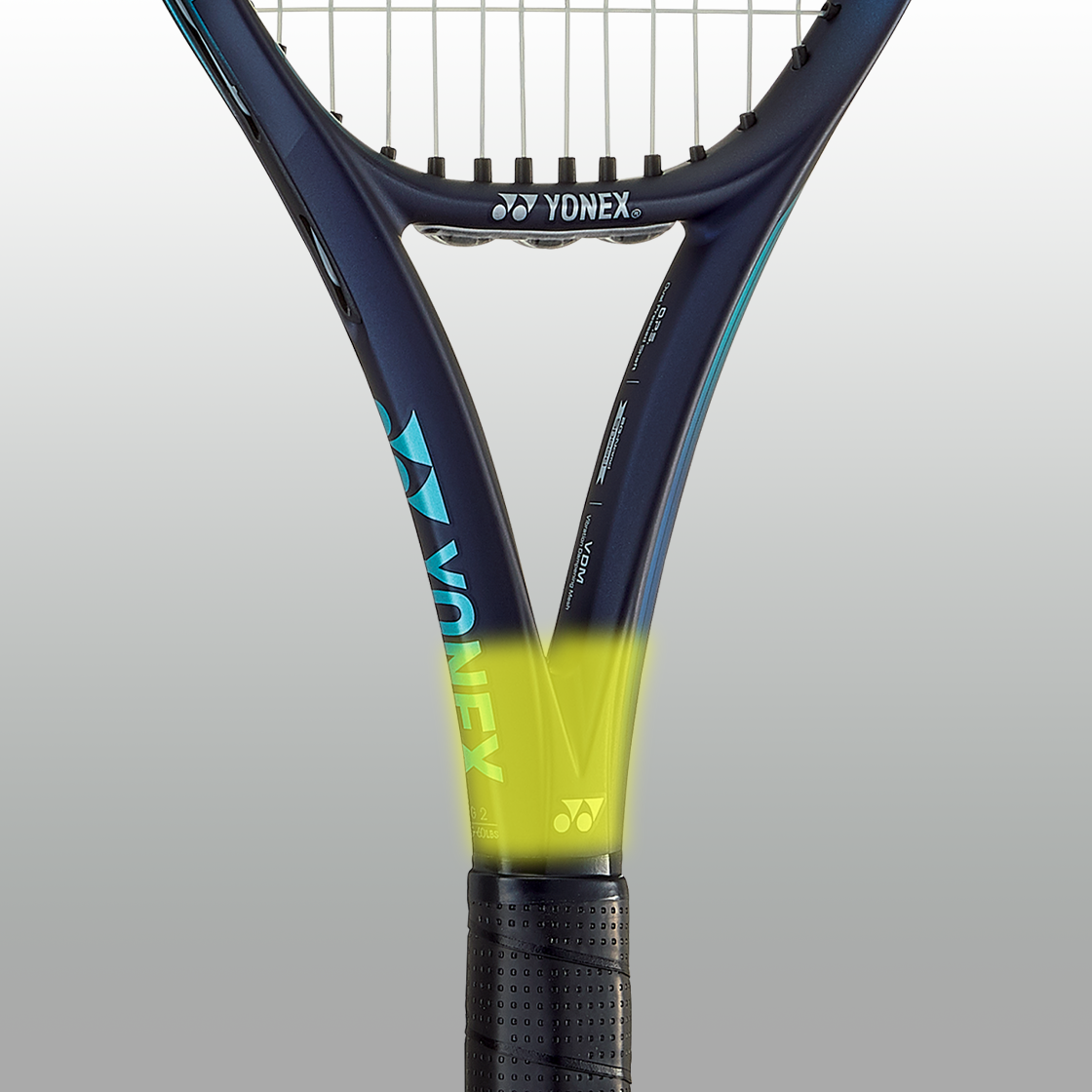 SHAFT DESIGN
FOR IMPROVED STABILITY AND POWER: A thicker shaft structure with a convex design reduces unwanted racquet torque on off-centered shots for added power.
Technology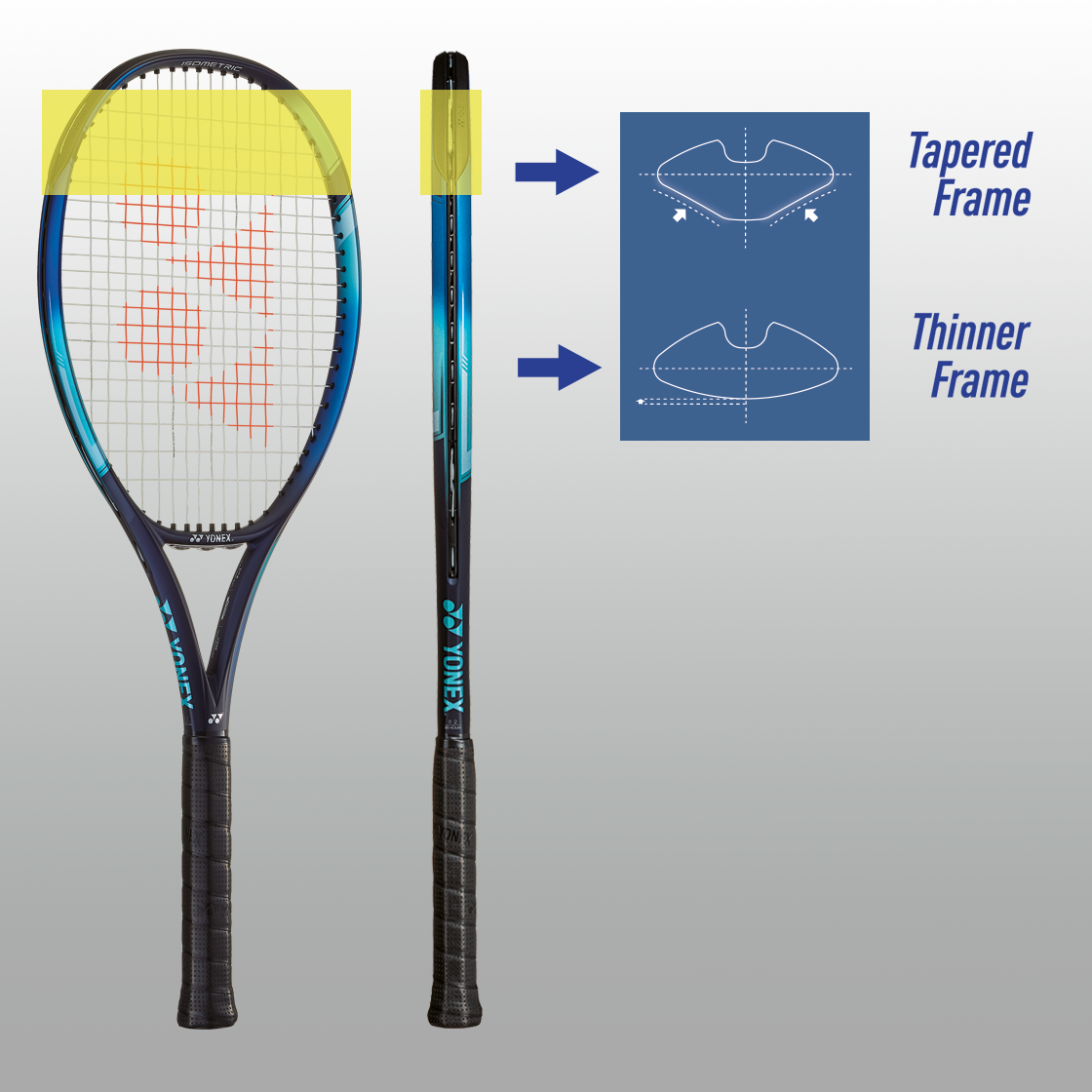 AERO SHAPE DESIGN
FOR A PLUSH FEEL: A tapered frame design with a thinner frame face results in a softer racquet.
Technology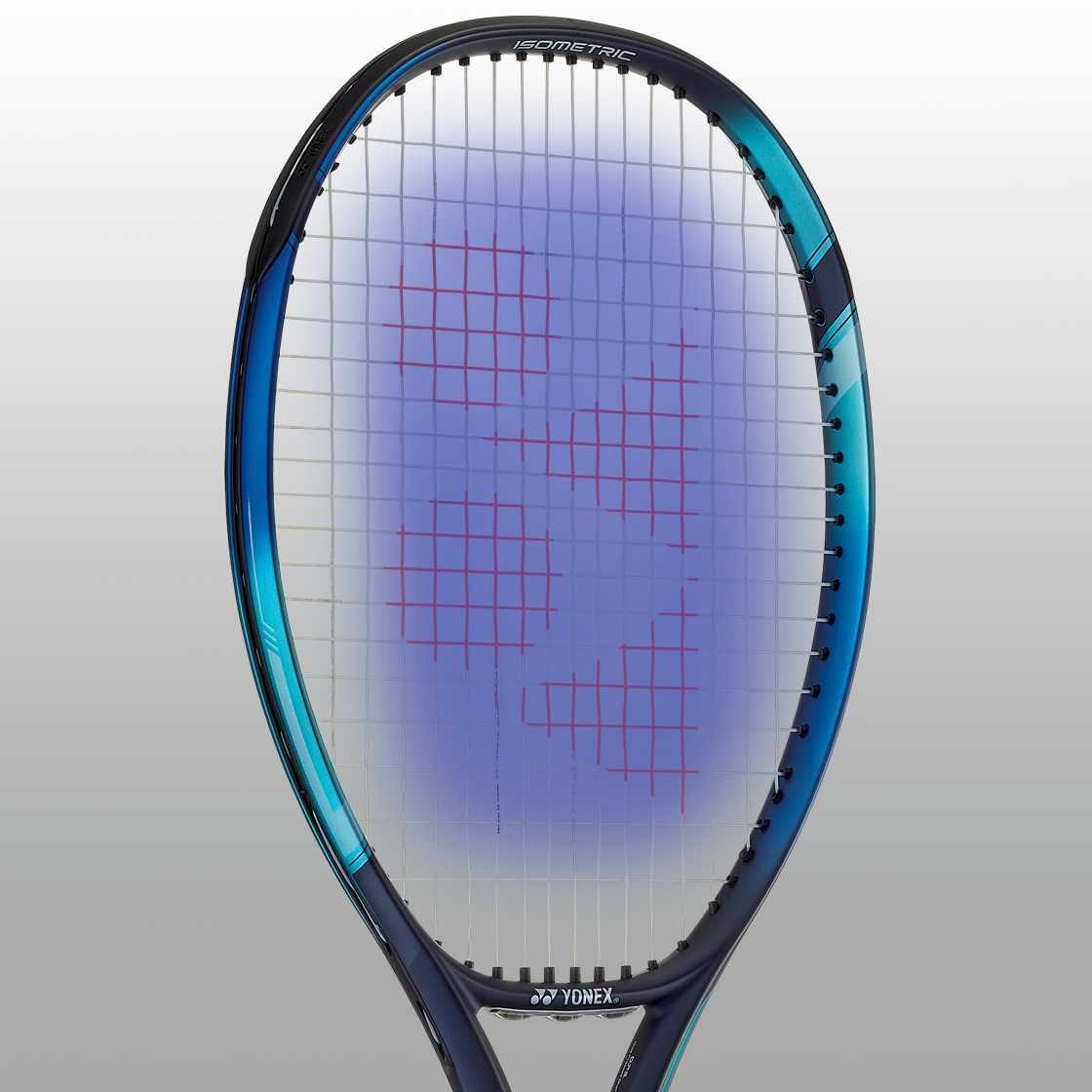 ISOMETRICTM
SIGNATURE YONEX TECHNOLOGY: Compared to a conventional round frame, a square-shaped ISOMETRICTM racquet generates a 7% larger sweet spot that delivers greater control without sacrificing power.
Technology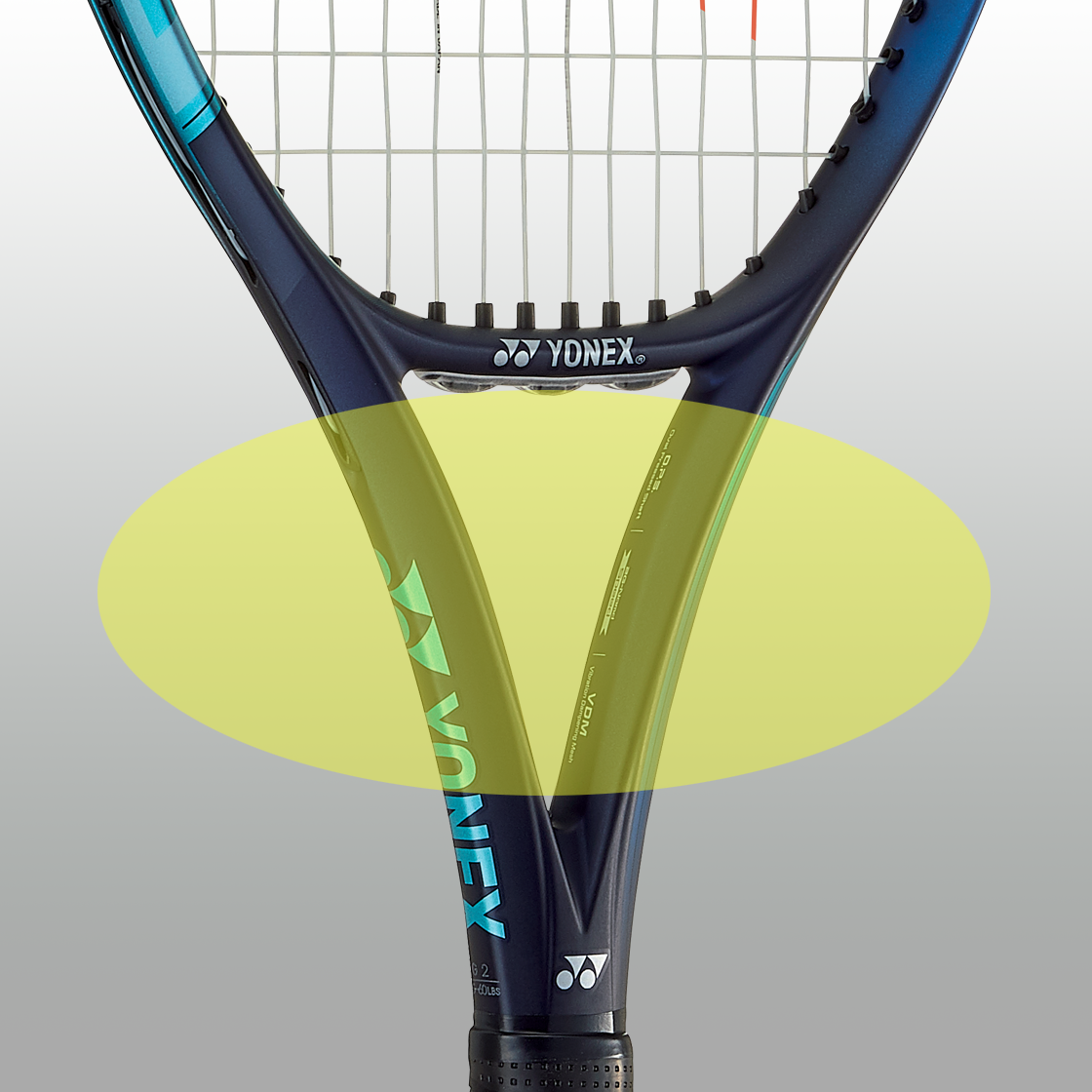 OVAL PRESSED SHAFT (OPS)
ADDED SPIN, CONTROL, AND FEEL: First introduced in 1969, the Oval Pressed Shaft flexes at impact to increase dwell time and minimize vibrations.
Technology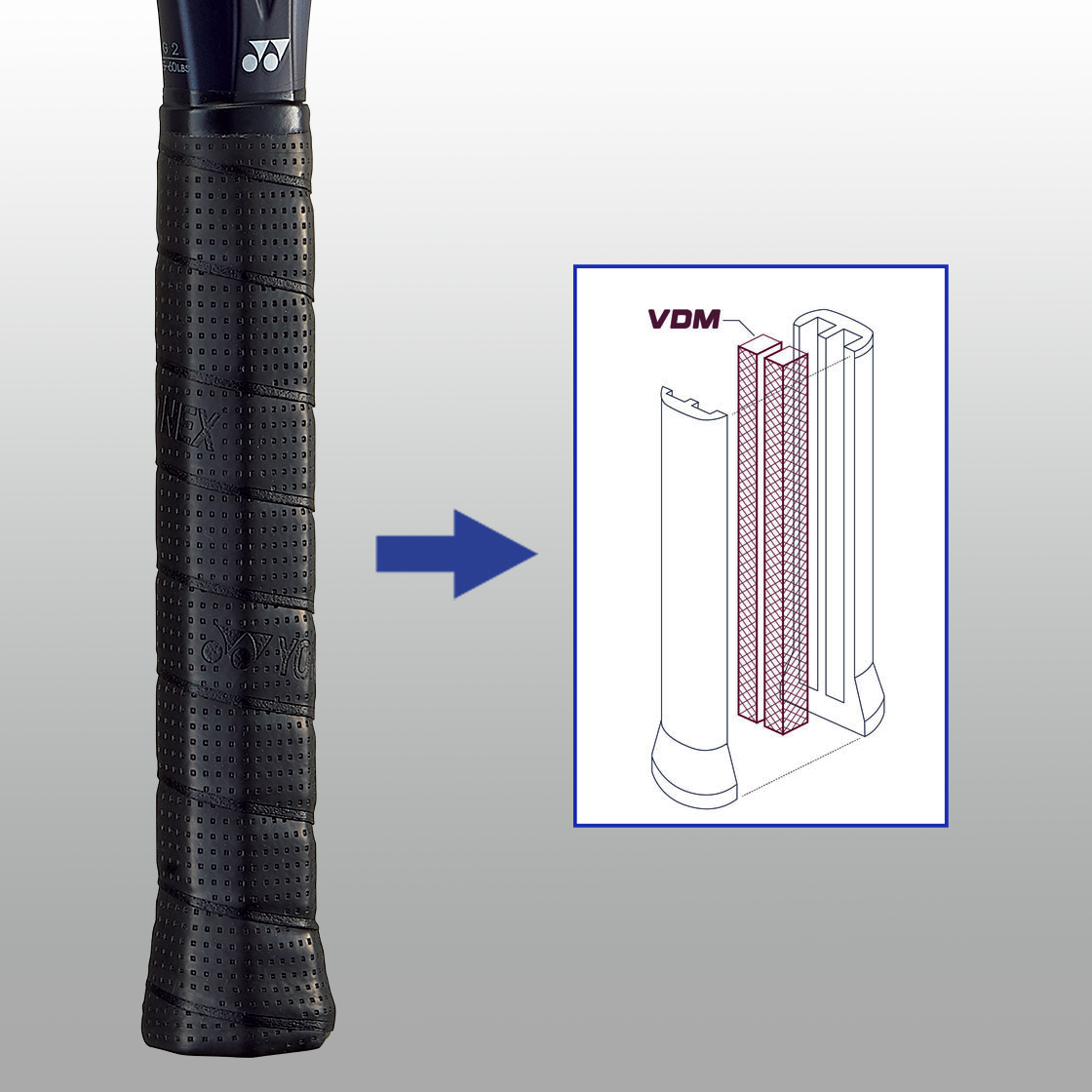 VIBRATION DAMPENING MESH (VDM)
FOR ADDED TOUCH AND PRECISION: A stretchy mesh material that is wrapped around the graphite within the grip to filter unwanted vibrations.
Technology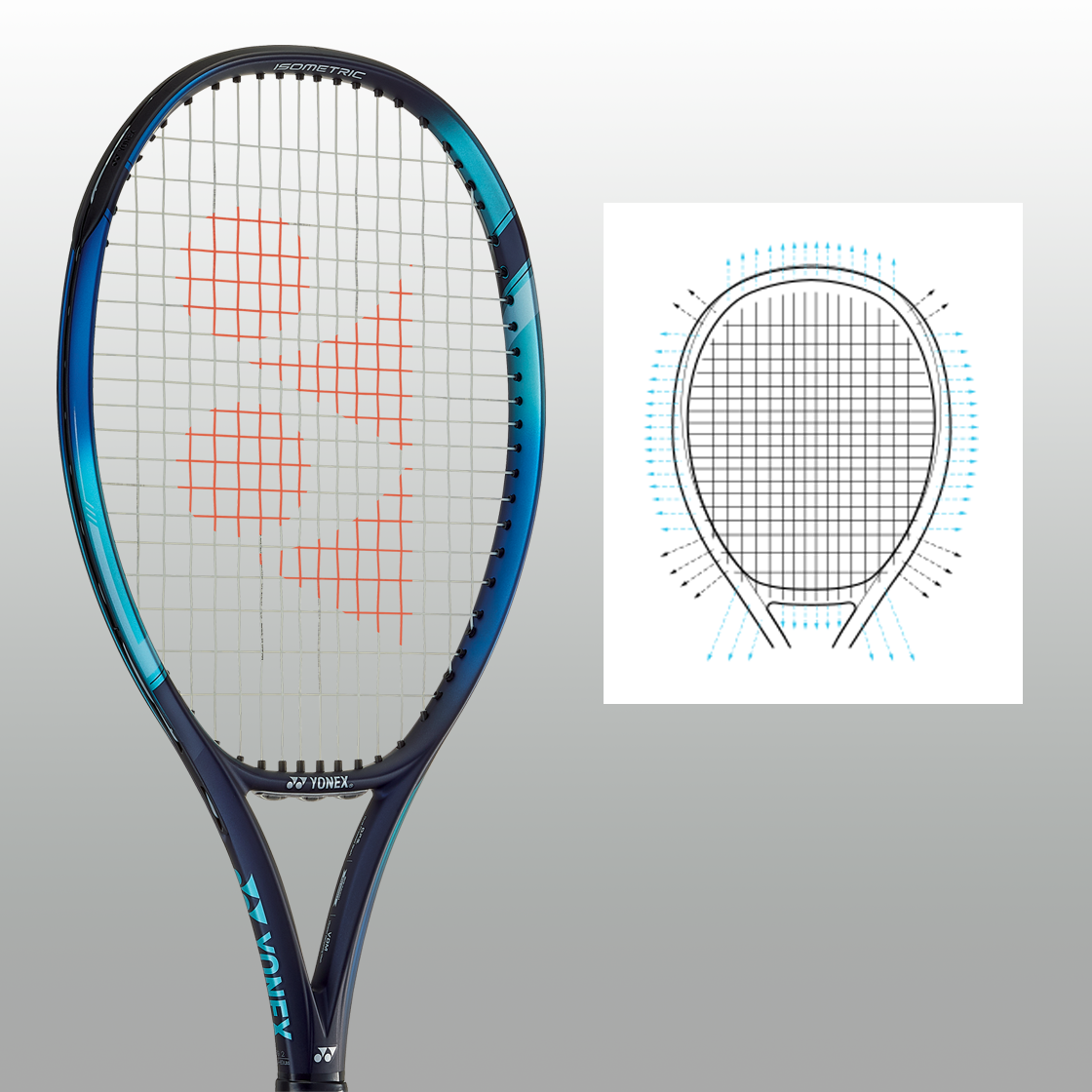 LINER TECH
FOR IMPROVED POWER AND COMFORT: Straight hole grommets elongate the strings to optimize power and comfort on off-center shots.
athletes
Naomi Osaka (Japan)
Racquet

String

4-time Grand Slam Champion Naomi Osaka has won half of the hard court slams dating back to her first victory in 2018 at the US Open. Using the EZONE series since her debut on the WTA Tour, Naomi was the first Japanese player – male or female – to sit atop the world rankings in 2019. She pairs her EZONE with POLYTOUR STRIKE string in blue.