Career
Diede de Groot played some phenomenal, near-perfect tennis in 2021 to secure the calendar-year Grand Slam, winning all four majors that season.
Her dominance continued the following year with the Dutch wheelchair player landing all four Grand Slam singles titles once more.
De Groot has 33 Grand Slam titles so far, with 17 in singles and 16 in doubles, and has been the World No. 1 for both singles and doubles.
Yonex professional players may play with a customized racquet with different specifications to the model displayed.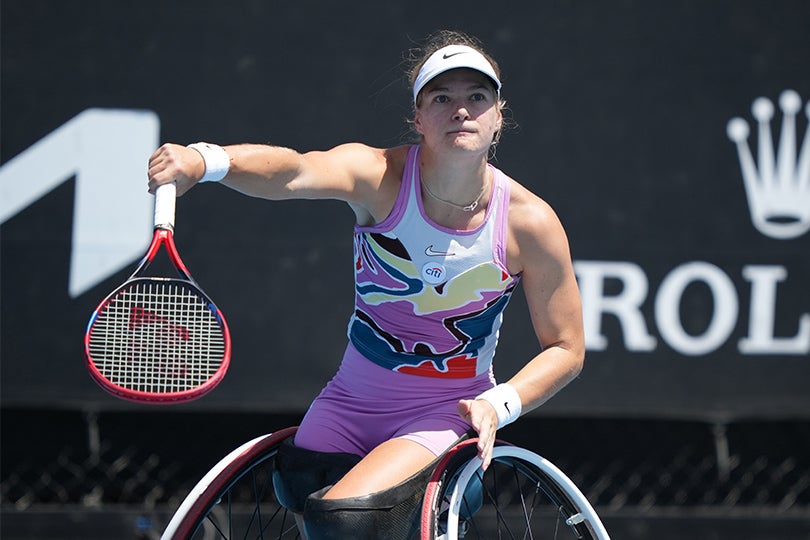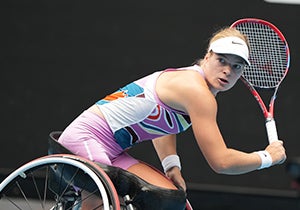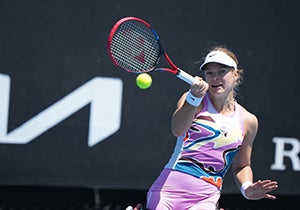 Achievements
5x

Australian Open Champion (2023, 2022, 2021, 2019, 2018)

4x

Australian Open Doubles Champion (2023, 2022, 2021, 2019)

3x

Roland-Garros Champion (2022, 2021, 2019)

5x

Roland Garros Doubles Champion (2022, 2021, 2020, 2019, 2018)

4x

Wimbledon Champion (2022, 2021, 2018, 2017)

2x

Wimbledon Doubles Champion (2019, 2018)

5x

US Open Champion (2022, 2021, 2020, 2019, 2018)

5x

US Open Doubles Champion (2022, 2021, 2019, 2018, 2017)

2021

Paralympic Gold Medalist

2021

Paralympic Doubles Gold Medalist

Career high of No. 1 in singles and doubles