The world's largest golf merchandise exhibition, The PGA Merchandise Show, or more commonly dubbed The PGA Show, took place in Orlando, Florida from January 23rd to 26th.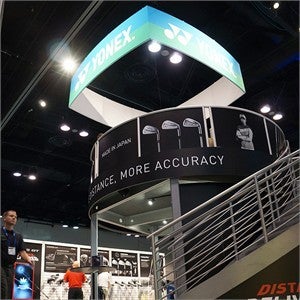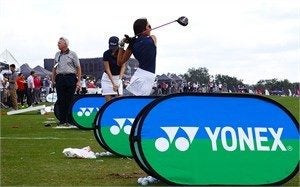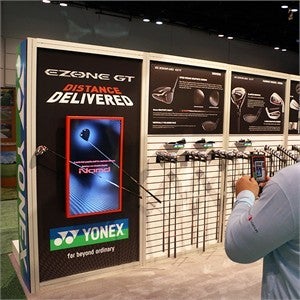 The PGA Show serves as a stage for a vast number of golf merchandise manufacturers and distributors to introduce and exhibit their products to retailers and industry professionals. Yonex returned to exhibit again this year, and among many other products, introduced the new EZONE GT series – releasing in 2018 – which includes a cutting-edge graphite/forged-iron hybrid series.
Day 1 was "Demo Day," wherein participants had the opportunity to try manufacturers' new models. Staged around a massive practice space with a radius of roughly 300 yards, a large number of attendees were able to experience the extreme ball-flight of the EZONE GT series.
Along with the chance to demo the latest clubs, Yonex held the "Long Drive Challenge" event. A gallery showcasing big drives over 300 yards capped off an exciting day.