The 2018 Yonex Cup Tennis Championship wrapped up Sunday afternoon in Palos Verdes, CA. In its 18th year, the tournament brought in nearly 150 players along the west coast to compete across 14 different divisions.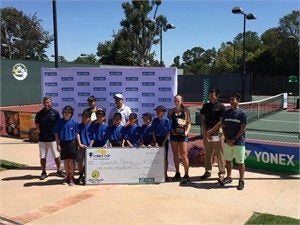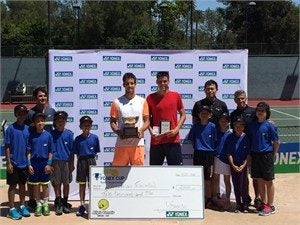 After several days of competition, the top two seeds in both the men and women's open division reached the finals. Competing for a combined prize pool of $6,000. Sebastian Fanselow def. Alec Adamson (EZONE DR 98+), 6-3, 6-3 on the men's side, while Anzhelika Isaeve def.Solymar Colling 6-2, 6-2 in the women's division to take home the champion's check.
Open Division Results:
Men's Singles: Sebastian Fanselow def. Alec Adamson, 6-3, 6-3
Women's Singles: Anzhelika Isaeve def. Solymar Colling, 6-2, 6-2
Men's Doubles: Haythem Abid/ Rylan Rizza def. Alec Adamson/ Sebastian Fanselow, 7-5, 7-5
Women's Doubles: Eleanor Edles/Alexis Rae Valenzuela def. Cierra Gaytan/Roxanne Mackenzie, 6-3, 6-1
Click here to see the full list of competitors and results.