What gear supported Naomi Osaka in achieving her first Grand Slam title? Competing with Made-in-Japan Yonex gear since 2008, Naomi has now reached a career-high World No.7 ranking and earned a US Open Champion title to her name.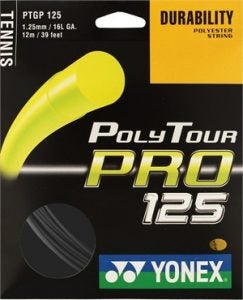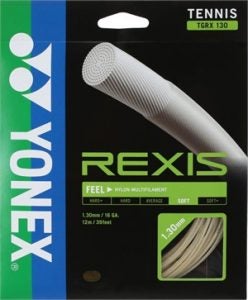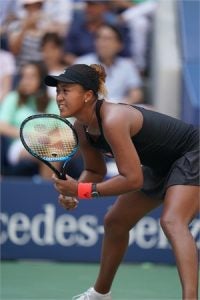 Racquet: Yonex EZONE 98
EZONE racquets are developed for power. With no shortage of power in Naomi's game, she competes with the EZONE 98 (98-square-inch head size), which is designed for players who already possess their own power and are seeking to add both power and control to their game.
Since powerful frames tend to be stiff, Yonex's Research and Development engineers focused on designing an arm-friendly racquet by incorporating new technology, so players can access power without sacrificing comfort.
To finely tune for her aggressive playing style, Naomi's EZONE 98 is slightly modified to her needs, as well as having her nickname "NAO-CHI" engraved in the throat of the racquet.
Learn more about the
EZONE's technology
here.
Strings: Yonex POLYTOUR PRO 125 + Yonex REXIS 130 hybrid
Like many pros on tour, Naomi competes with a hybrid string set-up. What differs from most other pros, is how Naomi blends her polyester string with a multifilament string rather than natural gut.
Naomi uses POLYTOUR PRO on the main strings, which is Yonex's most comfortable polyester string that offers great power and spin. For the cross strings, REXIS offers more snapback and the added comfort that comes from a multifilament string.
Utilized in the automotive and medical industries, REXIS incorporates FORTIMO™, a polyurethane material that combines properties like flex, repulsion, and durability. With this material, REXIS strings are highly durable and provide improved snapback.
"The string allows me to get more control on the ball," commented Naomi, "and it has more pop when I hit."
Grip: Yonex AC102 Super Grap White
Bag: Yonex Pro Series Racquet Bag
Next tournament: WTA Toray Pan Pacific Open
After her US Open championship run, Naomi traveled to Tokyo, Japan, where she will compete in the
WTA Toray Pan Pacific Open
. With a bye in the first round, she will face the winner of Nao Hibino (JPN) vs. Dominika Cibulkova (SVK) in a much-anticipated homecoming match.