Yonex is pleased to announce the worldwide release of the latest racquet in the ASTROX series, which is quickly gaining a strong following among the world's top players, including Akane Yamaguchi. The 
ASTROX 55
, specifically designed for 
intermediate players
, will be available in mid-September 2018.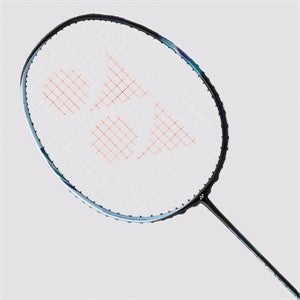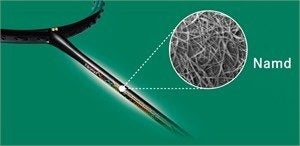 Amongst intermediate players, particularly those aged 13-18 years old, the most commonly heard feedback is that they'd like to improve their smash. To this end, Yonex has developed a racquet that allows them to maximize their power and increase 
smash speed
. By combining the 
Rotational Generator System
, a technology shared by all racquets in the ASTROX line, with an overall reduction in weight
*
, to perfectly match the swing speeds of intermediate players, the ASTROX 55 increases maneuverability during power shots, such as smashes, ultimately increasing smash speed. Additionally, the shaft employs the next-generation graphite material 
Namd
*
, which helps it to quickly flex and return to normal, further increasing smash speeds.
The ASTROX 55 is designed to support the growth of today's young and intermediate badminton players into tomorrow's "future aces."
*ASTROX 55 average weight: 5U/78g; other ASTOX series racquets: 3U/88g or 4U/83g
**Namd is a technology developed by Nitta Corporation to "uniformly disperse carbon nanotubes into carbon fiber composites."
INNOVATION
New dimension graphite Namd
A world-first, new dimension graphite material, Namd, greatly improves the adhesion of the graphite fibers and resin by attaching nanomaterial directly to the graphite fiber.
In high performance racquets, it is common to combine nanomaterials with resin that connects graphite fibers, but in Namd, nanomaterials are directly adhered to the graphite fibers and resin is greatly increased. This major improvement produces a shaft that flexes and stores energy, delivering explosive force on impact with the shuttle.
Rotational Generator System
By applying the counterbalance theory, weight is distributed throughout the grip end, frame top and the joint for maximum control. The transition to the next shot can be performed smoothly and in rapid succession.






ASTROX 55




materials





H.M. Graphite frame + tungsten




H.M. Graphite shaft + Namd




Built-in T-Joint





color


Light Silver




average weight


5U(78g)5・6




release


Mid-September 2018




made in


Japan