HUELVA, Spain — The TotalEnergies BWF World Championships 2021 came to a close on Sunday, December 19th with tide changing victories from Team Yonex. With the conclusion of the World Championships, athletes will have the time they need to rest and recuperate before the 2022 season jumps into action.

Final's day kicked off with an impressive victory from world no.1 mixed doubles pair Sapsiree Taerattanachai and Dechapol Puavaranukroh (THA) over Olympic bronze medalists Arisa Higashino and Yuta Watanabe (JPN). This victory for Sapsiree and Dechapol marks their eighth title out of nine finals this year. With this win they also managed to become the first Thai pair to ever win the World Championships. The score from this historical match ended with 21-13, 21-14.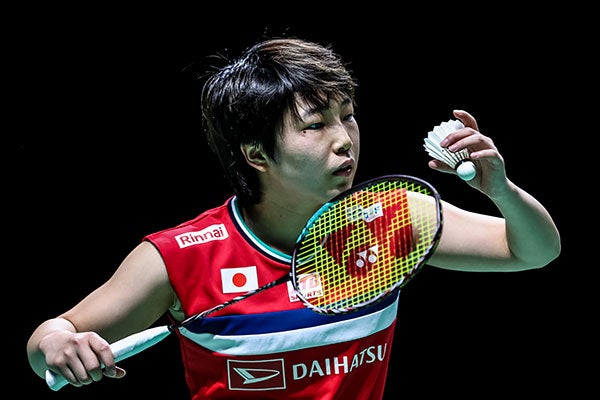 Next up, was the highly anticipated match between world no 3. women's singles Akane Yamaguchi (JPN) and world no. 1 Tai Tzu Ying (TPE). Many thought Tai to end up on top after having ample time to rest after the Olympics, but in an impressive demonstration of skill and experience Akane managed a swift victory in two unfaltering games. The final score being 21-14, 21-11.

Women's doubles followed soon after with a swift but intense match between Olympic silver medalists Chen Qing Chen and Jia Yi Fan (CHN) and world no. 4 pair Lee Sohee and Shin Seungchan (KOR). After skipping the 3-tournament leg in Bali, Chen and Jia were able to come in fresh and make quick work wrapping up every match in just 2 games throughout the tournament. The Finals were no different, ending with a strong 21-16, 21-17.

Men's doubles took to the courts quickly with a strong match-up between recent World Tour Finals victors, Takuro Hoki and Yugo Kobayashi (JPN) and Chinese men's doubles pair He Ji Ting and Tan Qiang (CHN). Takuro and Yugo have been smashing through titles starting with the Denmark Open in October followed by the Indonesia Open, The World Tour Finals and riding their momentum to take home gold at the World Championships 2021 with a solid score of 21-12, 21-18.
Yonex is a proud contributor to the world's best athletes by supporting their stage at the World Championships through premium on-court equipment such as court mats, net poles and shuttlecocks while actively providing the expertise of the Yonex Stringing Team.
PLAYER EQUIPMENT: