Huelva, Spain — On the final day of the European Championships (4/29), Yonex players claimed a full sweep, winning first place in every category.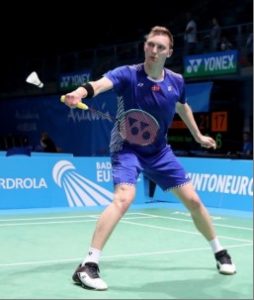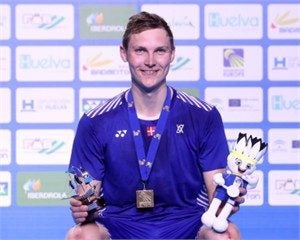 Among them was Viktor Axelsen (DEN), competing with the ASTROX 88 S from this tournament, who did not drop a set throughout the proceedings, winning the final match in just 31 minutes (21-8, 21-7). Axelsen showed no signs of the injury which forced him to miss the All England and months of play, making a statement in his first tournament back by overwhelming his competition and earning his second European Championships title.
"Being injured for some time has given me the opportunity to look at every aspect of my game, including my equipment," he explained. "What I like most about (the new ASTROX 88 S) is that during shots with more compact swings, the shaft is really stiff and the shuttle is easier to control. On the other hand, during shots with more power, such as smashes, the shaft is more flexible and gives me even more power."
Meanwhile, Carolina Marin (ESP), competing in her hometown, claimed an incredible fourth consecutive European Championships crown, and Chris and Gabby Adcock (ENG) successfully defended their title in mixed doubles to repeat their win from last year. Kim Astrup and Anders Skaa Rasmussen (DEN) and Gabriela and Stefani Stoeva (BUL) rounded out the Team Yonex podium sweep by winning men's and women's doubles, respectively.
The TOTAL BWF Thomas and Uber Cup Finals 2018 begin this month, May 20. Each country will be battling for their nation's reputation and pride, so don't miss it!
Men's Singles
Men's Doubles
Women's Singles
Women's Doubles
Mixed Doubles
Tournament Details