The Daihatsu Yonex Japan Open 2017 concluded on September 24th with a crowd of 6,000 spectators at the final. Thank you very much to all for your support of the event!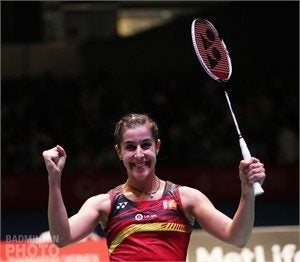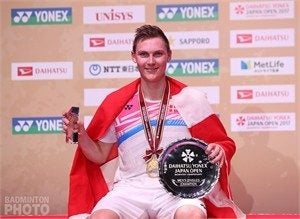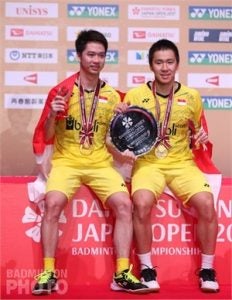 Indonesian duo, Marcus Fernaldi Gideon (ASTROX 77) and Kevin Sanjaya Sukamuljo (ARCSABER 11) won the Men's Doubles title following wins earlier in the year at the Yonex All England Open Badminton Championships, Indian Open, and Malaysian Open, bringing them to 4 Super Series wins in 2017. They won the final match in straight sets with their fast pace and unpredictable feints and claimed the world No.1 ranking in doing so. The iconic symbolism of Indonesian badminton was could clearly be seen with their crowd-pleasing play.

"I am really happy with the victory this time because it was the first since April and we have to work hard for Indonesia as well." expressed Marcus, "Since I began to use this racquet my power and speed have increased, it is very good." he concluded speaking of his new ASTROX 77.
The young Indonesian pair with their attractive play and friendly appearance are definitely a pair to keep an eye on!
The Men's Singles final delighted us with a confrontation of DUORA between Malaysian Legend Lee Chong Wei (DUORA 10 LCW), in his 36th tournament in history and aiming for his seventh championship win, and Dane Viktor Axelsen (DUORA Z-STRIKE, AEROBITE) aiming for his first victory.
Viktor battled the tenacious attacks from Lee Chong Wei and was ecstatic with his first victory in Japan! "I was nervous to face Lee Chong Wei, but I'm glad that I performed my best." he said with a delighted smile.
In Women's Singles, Carolina Marín (DUORA Z-STRIKE) showed overwhelming strength, Bingjiao He of China grabbing her first tournament victory! "I want to steadily build up victories to become the top rank in the world!" she said looking back on her victory.
Japanese players Ayaka Takahashi (DUORA 7) and Misaki Matsutomo showed the strength of their game and defeated Korean pair Ha Na Kim and Hee Yong Kong, winning their second victory in three years.
The Yonex Stringing team supported players at the Daihatsu Yonex Japan Open 2017, and Yonex also supplied shuttlecocks and court mats. Russian pair, Vladimir Ivanov and Ivan Sozonov of Men's doubles announced to press that "The Yonex shuttle is very easy to control."