Many Yonex players were in action during this year's Malaysia Open. In men's singles, 
Lin Dan
 defeated fellow legend, and Malaysian local hero 
Lee Chong Wei
.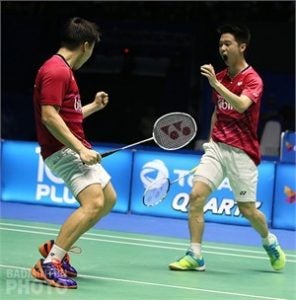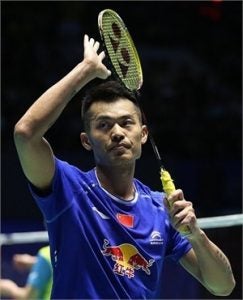 Doubles pair
 Marcus/Kevin 
took the doubles title.  The pair have been red hot, after taking the last 3 consecutive tournaments; All England Open Badminton Championship, Indonesia Open and Malaysia Open.
In women's doubles,
 Yuki Fukushima 
and
 Sayaka Hirota
 crushed gold medal duo 
Ayaka Takahashi
 and Misaki Matsumoto in the semifinals before outlasting their China's Chen and Jia in the finals.
1) Men's Singles
[7] 
Lin Dan
 (CHN) (VOLTRIC LD FORCE)
21-19, 21-14
[1] 
Lee Chong Wei
 (MAS) (DUORA 10 LCW)
2) Men's Doubles
[4] 
Marcus Fernaldi Gideon
 (INA) (VOLTRIC 70 E-tune)/
Kevin Sanjaya Sukamuljo
(INA) (ARCSABER 11)
21-14, 14-21, 21-12
Fu Haifeng/Zheng Siwei(CHN)
3) Women's Doubles
Yuki Fukushima (VOLTRIC 80 E-tune)/Sayaka Hirota (JPN) (ARCSABER 11)
21-17, 18-21, 21-12
Huang Yaqiong/Tang Jinhua (CHN)
4) Women's Singles
[1] Tai Tzu Ying (TPE)
23-25, 22-20, 21-13
[2] 
Carolina Marin
 (ESP) (DUORA Z STRIKE)
5) Mixed Doubles
[1] Zheng Siwei/Chen Qingchen (CHN)
21-15, 21-18
[4] Lu Kai/ Huang Yaqiong (CHN)