Texas, U.S.A. – Hyo Joo Kim (KOR) achieved a compelling victory at The Ascendant LPGA benefiting Volunteers of America, The tournament was held at the Old American Golf Club in Texas from October 5 to 8.
Kim took the lead on the first day, and then kept it throughout the tournament. The stability of the EZONE GT and the EZONE Forged Iron contributed to a consistent performance, where she shot 13 birdies to secure her 6th LPGA Tour title. With this, she has now won at an LPGA three years consecutively.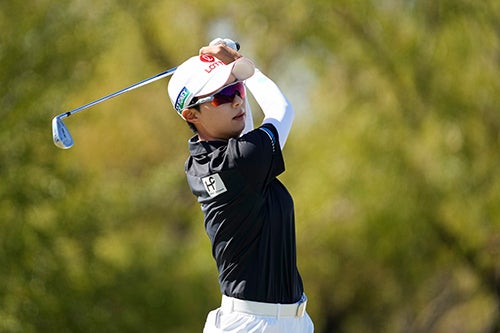 As of today, both her average score and the number of birdies has resulted in Kim climbing to the remarkable number one spot in the LPGA Tour leaderboard.
Keep an eye out for more of Kim's upcoming accomplishments, as well as Yonex's golf clubs and shafts.
[Inside Hyo Joo Kim's bag]
Wood: EZONE GT
Shaft: REXIS KAIZA
Iron: EZONE CB501 Forged Iron