2016 Open 13 Provence champion 
Nick Kyrgios
(
EZONE DR 98
, 
POLYTOUR PRO 120
) pulled off a straight 6-4, 7-6(3) win over five-time former BNP Paribas Open titlist Novak Djokovic in the fourth round of the tournament.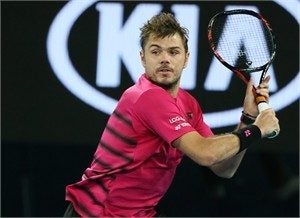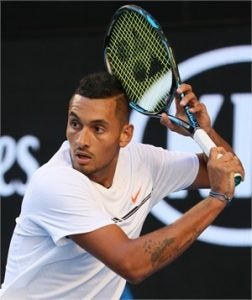 The Aussie boasted an extraordinary service game, which led to his second straight win in two tour meetings against the No. 2 seed, making Nick undefeated against the Serb. Nick fired 14 huge aces off of his 
EZONE DR
 on his way to victory, stopping Djokovic's three-year winning streak at the tournament. "Nick, again, as he did in Acapulco earlier, few weeks ago, he served so well," Djokovic said about his opponent in a comment on the official ATP Website.
Nick will face World No. 10 Roger Federer in the quarterfinals.
Stan the Man Overcomes NextGenATP Star Yoshihito Nishioka
Lucky Loser 
Yoshihito Nishioka
 (
VCORE SV 98
, 
POLYTOUR SPIN
, 
POWER CUSHION FUSIONREV2
) faced fellow VCORE player 
Stan Wawrinka
(
VCORE Duel G 97
, 
POWER CUSHION ECLIPSION
) in the fourth round at Indian Wells. Three-time Grand Slam champion Stan overcame a strong challenge by the Japanese to win 3-6, 6-3 7-6(4). Yoshihito was tenacious in the opening set; slamming back everything Stan had to offer with the ferocious spin of his 
VCORE SV
.
After Stan drew even in the second set, Yoshihito made a spirited comeback against the Stanimal in the decider. While the youngster was able to extend the match into a tiebreaker, it was Stan who came out on top.
BNP Paribas Open 2017 Tournament Results
 Men's Singles (Round 4)
[15] 
Nick Kyrgios
 (
EZONE DR 98
, 
POLYTOUR PRO 120
)(AUS) def. [2] Novak Djokovic (SRB) 6-4, 7-6(3)
[3] 
Stan Wawrinka
 (
VCORE Duel G 97
,
POWER CUSHION ECLIPSION
)(SUI) def. 
Yoshihito Nishioka
 (
VCORE SV 98
, 
POLYTOUR SPIN
, 
POWER CUSHION FUSIONREV2
)(JPN) 6-3, 3-6, 6-3, 7-6(4)