Birmingham, England – YONEX All England sported a retro look this year as Team Yonex modeled the 75th Anniversary apparel throughout the tournament and into all 5 finals. The finals were held on March 21, and 4 Yonex athletes from Japan brought home titles. Men's doubles Hiroyuki Endo (JPN), women's doubles Mayu Matsumoto and Wakana Nagahara (JPN), and mixed doubles Arisa Higashino (JPN) captured a spot on the podium at the prestigious YONEX All England 2021.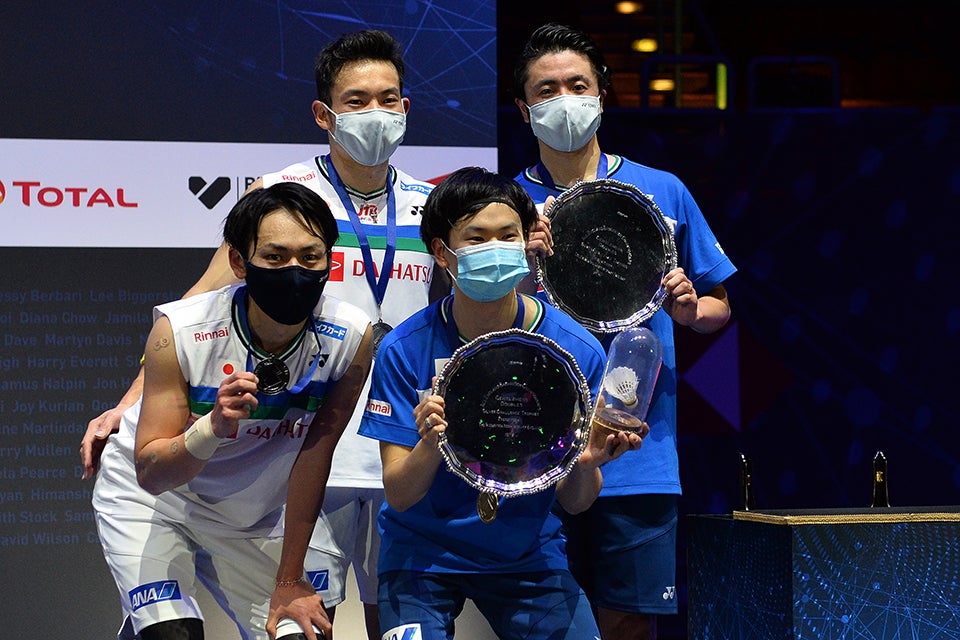 Hiroyuki Endo and Yuta Watanabe, the defending champions, continued their winning streak in an exhilarating 3 game match against Takeshi Kamura and Keigo Sonoda, a pair that debuted the new ASTROX 88 S PRO and ASTROX 88 D Pro. The final score: 21-15, 17-21, 21-11.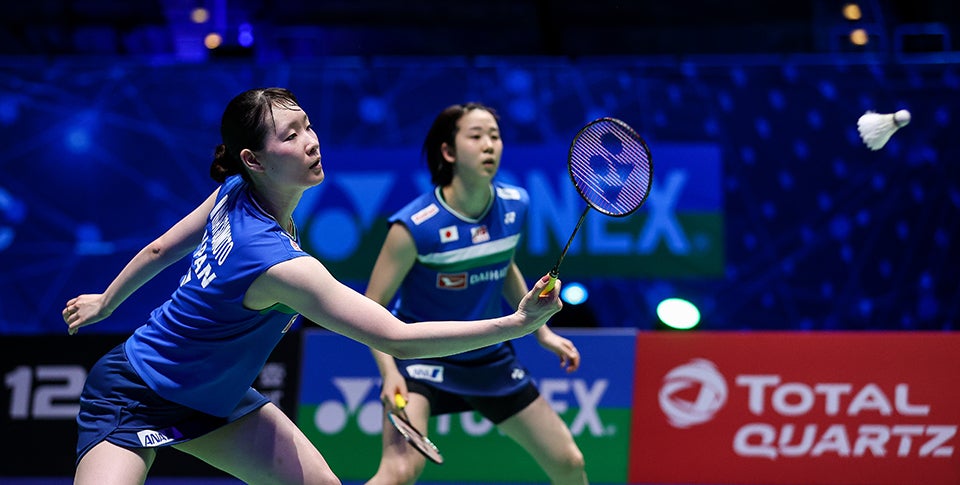 In women's doubles, Mayu Matsumoto and Wakana Nagahara took on their compatriots Yuki Fukushima and Sayaka Hirota in a swift yet exciting 2 game match, 21-18, 21-16.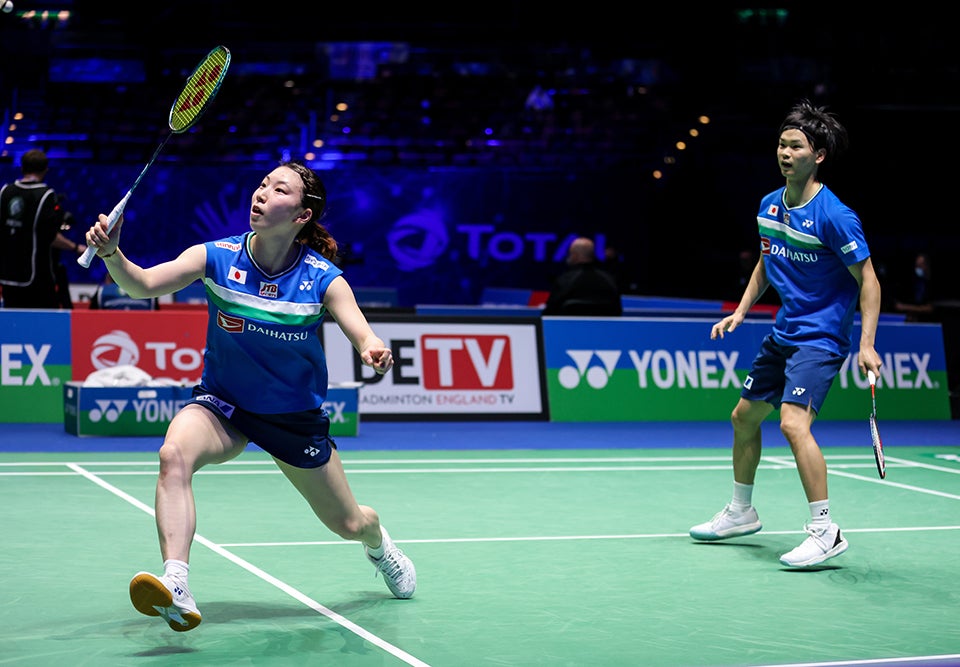 Mixed doubles pair, Arisa Higashino and Yuta Watanabe fought in sync against opponents Yuki Kaneko and Misaki Matsumoto taking the match in 2 games, 21-14, 21-13.
Men's singles had us on the edge of our seats as Viktor Axelsen (Denmark) took on Lee Zii Jia (Malaysia). The first game was a power struggle, 29-30, as each athlete fought point by point. Lee Zii Jia took the first game with Viktor seizing the second, 22-20. Lee Zii Jia came back to take the 3rd and the win, 29-30, 22-20, 21-9.
For full results:
https://bwfworldtour.bwfbadminton.com/tournament/3982/yonex-all-england-open-badminton-championships-2021/results/2021-03-21
Athlete Gear: