The men's singles final of the Brisbane International 2018, the prelude to the Australian Open Tennis Championships, was held on the 7th of this month. Local
Nick Kyrgios
(AUS) defeated opponent Ryan Harrison (USA) in straight-sets 6-4, 6-2, securing his 4th victory of the tour. Kyrgios began using a New EZONE racquet (in the new Bright Blue design) from this tournament onwards. These racquets have the largest sweet spot of the series, alongside powerful rebound capabilities that utilize Hyper-MG. With this racquet, his performance exploded with powerful services and strokes, already showing results in his defeat of Grigor Dimitrov (BGR) in the semifinals, ranked 3rd internationally.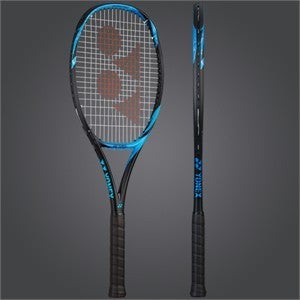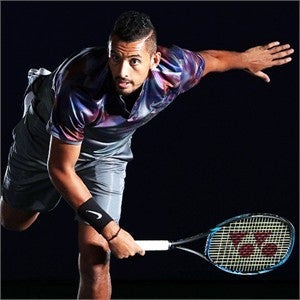 Kyrgios commented, "Thanks to everyone that came out and supported me tonight," and expressed his happiness over being able to put on a strong performance in front of his fans in Brisbane. He also showered praise on the
New EZONE racquet
, stating that its excellent power and control allow him to take riskier shots, and that he couldn't imagine using any other type of racquet. The new racquets have also drawn out the best qualities of Kyrgios' play in the past, with Kyrgios winning the Rakuten Japan Open 2016 immediately after switching to the new racquets.
In addition,
Belinda Bencic
(SUI) paved her way to victory with a
New EZONE racquet
, securing a win for the Swiss team, in the mixed-gender country-by-country tournament, the Hopman Cup (Perth, Australia), which finished on the 6th January.
Also at the Maharashtra Open (Pune, India) finished on the same day,
Pierre-Hugues Herbert
(FRA) win second place. Yonex supplied the tournament's tennis ball and supported the players with the Yonex Stringing Team.
There are high expectations for the racquets' performance in the Australian Open Tennis Championships, starting on the 15th.
Nick Kyrgios
 (AUS)(
EZONE 98
, 
POLYTOUR PRO 120
)
Belinda Bencic
 (SUI) (
EZONE 100
, 
POLYTOUR PRO 125
)
Pierre-Hugues Herbert
 (FRA)(
VCORE Duel G 97
)
≫
UNLEASHING SOON: Nick Kyrgios' new weapon of choice, the EZONE Blue