Indian Wells, California — Naomi Osaka defeated Daria Kasatkina (RUS) in straight sets (6-3, 6-2) on March 18th to win a spectacular career-first tour tournament at the BNP Paribas Open. In doing so, she becomes the first Japanese female to win a Premier Mandatory event (one grade below Grand Slam), as well as the first unseeded winner at Indian Wells since Kim Clijsters in 2005 and the youngest since Ana Ivanovic in 2008.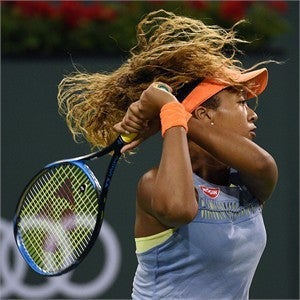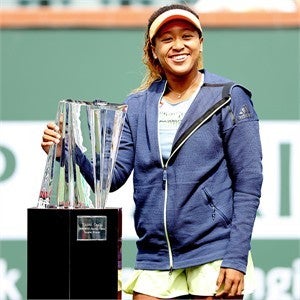 On her way to the win, Osaka cut a swath through a gallery of veteran stars dropping only one set in all the tournament against the likes of former World No. 1 players Maria Sharapova (RUS) and No. 5 Karolina Pliskova (CZE), former World No. 2 Agnieszka Radwanska (POL), and current World No. 1 Simona Halep (ROU). Kasatkina, for her part as well, battled through top 10 players such as World No. 2 Caroline Wozniacki (DEN), to set up the next-gen showdown in the finals.
Osaka's tremendous power was on display as she drove home 23 winners during the match. Switching to the newly redesigned EZONE 98 at the beginning of the season, she's posted a 15-4 record including a round of 16 showing at the Australian Open and a quarterfinal appearance in Dubai.
"At this tournament, I felt my play getting better match by match. I especially thought I was getting good results from my forehand and service," Osaka said. "I'm grateful to Yonex for always supporting me. Thanks!" Her world ranking is expected to jump to a career-best No. 22 with this result, though Osaka said she's not concerned with the rankings, and just wants to continue playing at this level through the rest of the year.
Naomi Osaka (JPN) EZONE 98, POLYTOUR PRO 125 (main), REXIS 130 (cross)