Yonex Co., Ltd. is proud to announce a new series in the EZONE GT line for female golfers with head speeds of 30m/s. The new series, which includes driver, fairway woods, hybrids and irons, will release in August 2018.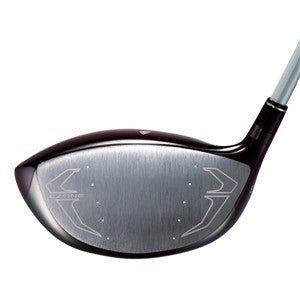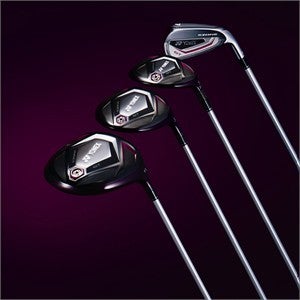 The EZONE GT Women's Series, developed at Yonex's factory in Niigata, Japan, makes use of their extensive research and experience with graphite technologies in various sports, and was designed around the concept of "long, straight flight," making it easier for female golfers to hit longer and straighter.
The driver crown utilizes a new Open Weave Graphite material, with a honeycomb structure inside for greater strength, reducing weight by 20%
*1
and further lowering the center of gravity. The shaft features next generation graphite "Namd
*2
," which is both tough and light, and quickly returns to form when flexed, resulting in an unprecedented initial ball speed. Furthermore, the grooves on the face have been optimized for each club, stabilizing the ball's spin axis for improved accuracy. By combining the latest graphite technology with the newest ideas in club design, the "long, straight flight" EZONE GT series gives female golfers light clubs with easy playability.
*1 When compared with a normal graphite crown

*
2 Namd is a technology developed by Nitta Co. to uniformly disperse carbon nanotubes onto graphite fibers on a nano level
INNOVATION
1. New Open Weave Graphite Crown Material
The EZONE GT Driver features a head structure that combines a new Open Weave Graphite Crown material that reduces weight with a new Honeycomb Crown structure for added strength. The result is a 20% weight reduction for a lower and deeper center of gravity allowing for a higher, low-spin trajectory to maximize distance.
2. New dimension graphite material "Namd" means faster initial ball velocity
The new dimension graphite material "Namd" dramatically improves the interface adhesion of the Graphite fibers and resin, resulting in a high-strength, lightweight shaft. With increased flex and an unprecedented snapback, it produces a high initial ball velocity for maximum distances.
3. A new face design was born from research into improving driving accuracy
Driver

Traditionally, face polishing is performed in a horizontal direction, but the 'EZONE GT' adopts a new vertical polish. A design that eliminates the need for grooves on the face, whilst improving shot accuracy off the tee. Yonex have realized distance performance and improved accuracy with a design that is not limited by conventional thinking.
Fairway Woods and Hybrids

Fairway woods and hybrids feature a slanted groove face design that prevents grass and moisture from coming between the club face and the ball, helping to stabilize the ball flight by reducing left and right side spin for improved accuracy.
PRODUCT SUMMARY
EZONE GT Women's Driver

Head construction:
Body:8AL-1Mo-1V Titanium Precision Casting
Face 6AL-4V Titanium forged plate
Crown: Open Weave Graphite
Weight Screw: Tungsten alloy + aluminum alloy
Shaft/REXIS for EZONE GT: Graphite (Namd composite)
EZONE GT Women's Fairway Woods

Head construction:
Body・Face:SUS630 Stainless steel Precision casting
Crown: High stability graphite
Weight Screw: Tungsten alloy
Shaft/REXIS for EZONE GT: Graphite (Namd composite)
EZONE GT Women's Hybrid Clubs
Head construction:
Body・Face:SUS630 Stainless steel Precision casting
Crown: High stability graphite
Weight Screw: Tungsten alloy
Shaft/REXIS for EZONE GT: Graphite (Namd composite)
EZONE GT Women's Irons

Head construction:
Body・Face:
(#7-PW) Chromium Molybdenum Steel Precision Casting + Carbon Graphite Composite
(AW, SW) SUS431 Stainless Steel Precision Casting + Carbon Graphite Composite
Shaft/REXIS for EZONE GT: Graphite (Namd composite)
Made in Japan