BRONX, NY
– Nick Kyrgios and Frances Tiafoe spent some time in the local community before beginning play at the U.S. Open. The pair joined the New York Junior Tennis & Learning's (NYJTL) "Serve & Connect" program, a community engagement program that connects police officers from the 42
nd
Precinct in the Bronx and local kids to learn tennis in a safe and fun environment.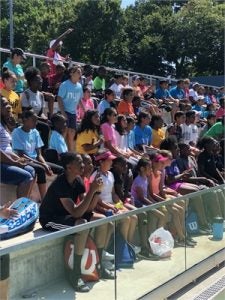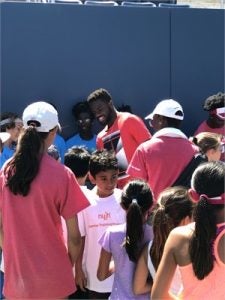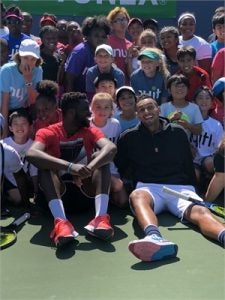 Kyrgios and Tiafoe distributed donated Yonex racquets to the program's members and participated in on-court drills with NYJTL's kids and officers. Kyrgios, who has spearheaded charity efforts for the NK (Nick Kyrgios) Foundation, and Tiafoe, who was involved in a similar program growing up, said they were happy to be able to give back and inspire the kids.
"Hopefully these kids will be able to play at the U.S. Open one day," said Kyrgios. 
The partnership between Yonex and NYJTL was made possible by Eventage, an event production agency that promotes some of the world's most beloved brands, and works with non-profit partners who do world-changing work, has created PROJECT: Kindness -- 20 Acts to Celebrate 20 Years in honor of the company's milestone anniversary.