The Para-Badminton World Championships 2017 (Ulsan, Korea, November 22nd–26th) was held with 268 players participating from 41 countries around the world.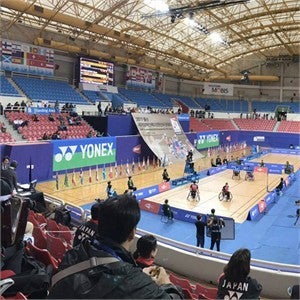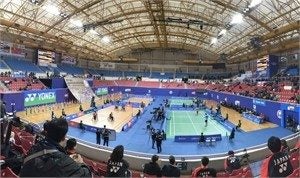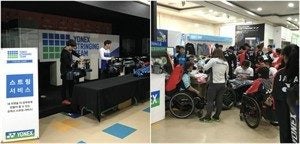 Para-badminton will become an official event at the Paralympics as of the Tokyo 2020 Paralympic Games. This year, at the 11th Para-Badminton World Championships, players from countries all over the world, including Peru in South America and Tonga in the southern Pacific Ocean, joined Japan, China, India, and other veterans to the tournament. This was the largest championship ever, and according to the growth of athlete's population, it showed high level and exciting game.
YONEX provided the shuttlecocks, court mats, and other equipment for the tournament, and the speedy yet highly precise stringing of The YONEX Stringing Team was a hot topic as well. The YONEX booth selling the company's products remained busy with a crowd of people.
Members of the mass media from all over the world rushed to the tournament, making for as of yet an unseen level of attention.
Participating Countries
India, Malaysia, Japan, Korea, Macau, Indonesia, China, Hong Kong China, Vietnam, Thailand, Australia, New Zealand, Tonga, Chinese Taipei, Sri Lanka, Israel, Egypt, Germany, Turkey, England, Russia, Denmark, Belgium, Poland, Scotland, Spain, The Netherlands, Ireland, Italy, Austria, Switzerland, Finland, Sweden, France, Norway, USA, Canada, Guatemala, Brazil, Peru
Player Award List
http://www.tournamentsoftware.com/sport/winners.aspx?id=02949A40-0043-4A81-AAA7-CCDC38219288 
Tournament official site