I would like to wish everyone a very happy New Year.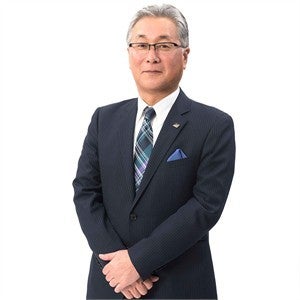 2016 proved to be yet another great year for our Yonex players. In badminton, Lin Dan brilliantly won his sixth Yonex All England Open title, and Denmark became the first European national team to win the Thomas Cup. Meanwhile in tennis, the Yonex Stringing Team successfully carried out official stringing service at the Australian Open for its first year, and the same tournament would see Angelique Kerber win her very first Grand Slam title. Grand Slam success would continue for Yonex players with both Kerber and Stan Wawrinka being crowned champions at the US Open. It goes without saying that a number of other Yonex athletes achieved great things alongside these landmark accomplishments.
As sport continues to flourish around the world, there has been an increased global demand for sport. To this end, we constructed an additional factory at our Niigata Manufacturing Headquarters in April, as well as established a manufacturing subsidiary in India in May. Needless to say, this is proof that Yonex has made a positive step forward in the global market.
Last year, like every year, Yonex has been dedicated to carrying out our corporate philosophy of "contributing to the world through innovative technology and the highest quality products." However, it is my opinion that we have to continue to challenge ourselves in order to transform this ideal of the "highest quality" into reality.
To realize this ideal, the Yonex slogan for this year will be "The Challenge to Reach No. 1." Every employee at Yonex aims for the "No. 1" spot in their daily activities, and I believe this constant drive to be "No. 1" will lead us towards the highest quality of manufacturing and service. To "Reach No. 1" is of course a challenge, but this word "challenge" does not just mean to complete the tasks in front of us. It means to take the initiative and reach new personal heights. Every single company develops and grows by taking on new and difficult challenges. At Yonex, we nurture employees to maintain positive energy and figure out ways to solve problems on their own and produce the best work they possibly can.
Sport will continue to connect people across the globe with world-class athletes inspiring new dreams in each and every one of us. Yonex stands behind the world's sport enthusiasts by aiming to provide equipment that goes above and beyond expectations.
In closing, allow me to wish all of you much prosperity going forward into 2017.
Kusaki Hayashida
President