I would like to wish everyone a very happy New Year.
Last year, a variety of athletes attracted people from all over the world. In each sport, young athletes started showing their talents, and we hope to see them in the coming 2018 Pyeong Chang Olympic/Paralympic and 2020 Tokyo Olympic/Paralympic.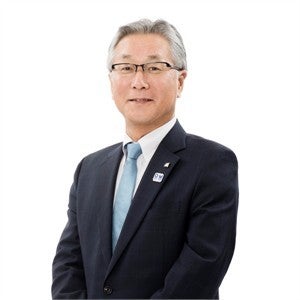 In badminton, Viktor Axelsen became World No.1 after his brilliant win against Lin Dan for his first world championship title. Meanwhile, in tennis, we have seen a lot of excitement from new young stars, next-generation stars such as Denis Shapovalov (18 yrs), Canada, and Hyeon Chung (21 yrs), first Next Gen ATP Finals champion. In snowboarding, Yonex professional, Yuto Totsuka (16 yrs) reached a milestone being crowned at a world cup tournament in his first world cup appearance. We hope to see more of his success in the future. On the other hand, our legends, Kimiko Date, and Martina Hingis, have closed their athletic careers after many landmark accomplishments with our Yonex products. They inspired many young athletes by taking on challenges against any obstacle.
Last year and the years before, Yonex has always been dedicated to carrying out our corporate philosophy of "contributing to the world through innovative technology and the highest quality products" as our slogan "The Challenge to Reach No.1", and it will not change in the next year. However, the situations around us are changing every moment, and we have to adjust our way of thinking of the change. To overcome this situation, we have to look at ourselves again, and build a power to "Create". The Yonex slogan for this year will be "The Challenge to the Change". Each and every one of us has to change and create our way of thinking in order to leap to the next level.
We are able to contribute to the society with the work of our employees, and the positive energy of the challenge is the root of the company's development and growth. We believe that every employee's growth drives the company to step forward and supplies the highest quality of manufacturing and service for our customers. It is always our mission to stand by our customers, make them happy and to be a reliable partner seeing the world with a global perspective. We will continue to produce the best work to provide all Yonex fans with dreams, excitement, and happiness.
In closing, please allow me to wish all of you much prosperity going forward into 2018.
Kusaki Hayashida
President