Yonex presents the new POWER CUSHION ECLIPSION2 set for release in the US 
Spring
 2018. Equipped with the newly designed POWER CUSHION +, the ECLIPSION2 will provide improved comfort with a focus on enhancing quick movements around the court with the new AGILITYBOLT.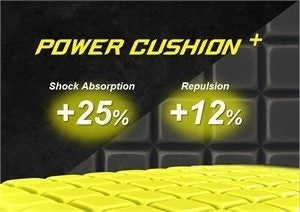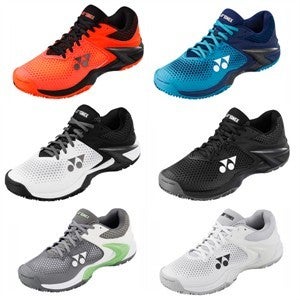 Highly praised worldwide for its performance in stability and comfortable fit, the ECLIPSION series has been upgraded to meet the increasingly demanding footwork and nature of today's tennis. As players seek to attack from all around the court, their shoes must be able to handle explosive footwork as they counter offensive shots and fast paced rallies. The POWER CUSHION + has been improved with an enhanced elastic resin arranged in a new construction pattern, which provides 25% better shock absorption(1), and a 12% boost in repulsion(2). This amounts to reduced fatigue, better shock absorption and provides more spring during sprints and repeated turns. Combined with the new AGILITYBOLT, the shoe's strength during lateral movements has increased by 25%(3), providing support when making those quick turns in any direction. Top tennis players such as 3-time Grand Slam Champion,
Stan Wawrinka
(Switzerland) will be wearing the new ECLIPSION2 starting the 2018 season.
1) Research conducted by the Japan Vehicle Inspection Association, in comparison with existing POWER CUSHION
2) Research conducted by the Boken Quality Evaluation Institute. *Comparison with existing POWER CUSHION, based on JIS standards
3) Comparison with previous Yonex products
◆POWER CUSHION +
By adding a special elastic resin to the POWER CUSHION(TM), while maintaining conventional lightweight properties, high shock absorption is realized. Grooves designed in a lattice pattern, with optimum spacing and depth, achieve further resilience.
◆New AGILITYBOLT
The lateral design has been improved with the new AGILITYBOLT, which provides 25% more support on lateral movements compared to previous Yonex products. The shoe's central section has been enlarged and raised to meet the upper. Improved lateral stability outwards allows for faster deceleration improving changes in movement and direction changes by allowing for better support and weight transfer.