Tokyo, Japan
 – Following Naomi Osaka's first Grand Slam title at the US Open, Sascha Bajin took time out of his busy schedule to teach local coaches what it takes to coach at the top level. Bajin, who became Osaka's full-time coach and hitting partner at the beginning of 2018,
 drew a crowd of over 140 local instructors, coaches, juniors and media to the SPORU SHINAGAWA OIMACHI Sports Complex.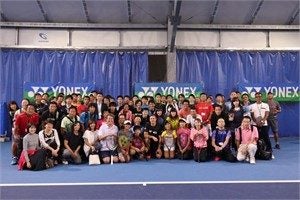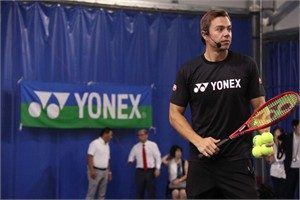 Using Bajin's detailed guidance, four of the top juniors in the country demonstrated Osaka's actual practice routine. "It's important to establish a routine with the players," Bajin instructed, as he went in depth about Osaka's training schedule.
During the Q & A section of the seminar, Bajin recalled a story from the US Open when he prepared a large monitor for Osaka to play video games to help her relax before one of her matches. He emphasized how a coach's duties extend outside of the court, which is equally important when supporting players and their emotions.
Bajin and Osaka are back in action at the Toray Pan Pacific Open starting Monday, Sept. 17
th
 in Tokyo.