The popular Yonex
POWER CUSHION ECLIPSION
tennis shoe has been revamped for the 2017 season. The shoe-of-choice for 3-time Grand Slam champion
Stan Wawrinka
, the 2017 edition of the shoe has received huge upgrades in design as well as tech. The new shoe will go on sale worldwide this December.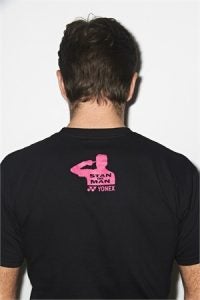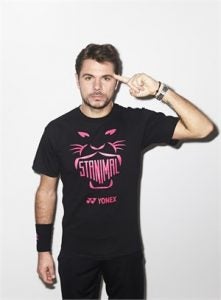 The POWER CUSHION ECLIPSION is made especially to reduce fatigue and keep you moving on the court. Champion at the 2016 US Open, Stan spent over 20 hours on court across the tournament's two weeks. Backing him up every step of the way was the ECLIPSION's flexible but sturdy structure. "I'm really happy with the new ECLIPSION shoes. Really looking forward to playing in them, and I know they will help me on the court," said Stan the Man, commenting on his new shoes. "In tennis, you don't know where you're going to go next, so you need to be stable on your feet," he continued, "stability is important for my footwork. When I feel confident with my footwork, I can play my powerful game."
Featuring a comfortable seamless design, ECLIPSION shoes have no stitching, making for a more natural fit. The shoe's upper is made with Yonex's Durable Skin material designed to provide varying levels of stiffness and flex, effectively providing a sturdy fit while allowing for aggressive footwork.
New to the 2017 edition, the shoe's highly praised midsole has received an upgrade. While maintaining the flex and fit of the original, the new midsole is stiffer and bigger than in the previous model, cutting down on torque by 10%* and boosting stability.
The new ECLIPSION will be available for all courts in dark pink, yellow/navy and white, while the
clay court
version will be available in dark blue. The
women's model
will be available in dark pink.
Experience a new level of game-changing footwork with the upgraded POWER CUSHION ECLIPSION.
*Tested by Yonex.