Sun-Ju Ahn
won at the opening tournament of the LPGA of Japan tour, the Daikin Orchid Ladies Golf Tournament. While leading players saw scores suffer in the strong winds, the Korean golfer preserved to come out on top with a final score of 6-under-282. She now has a total of 23 career titles.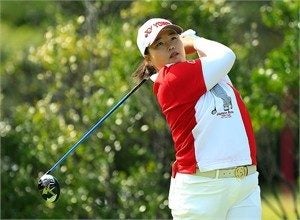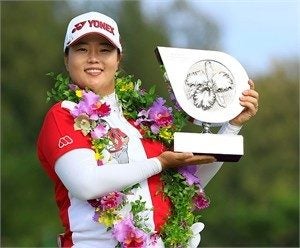 Winds were strong for all four days of the tournament, and final day would see Sun-Ju tied for second. While the day would start with bogeys on the first and third holes, she would hit consecutive birdies on the fourth and fifth holes. Her performance would put her into first place during the first half of the round.
While tough conditions continued into the second half of the final round, she would seal the 16th hole with a 10-meter birdy-putt. She brilliantly earned the title with a keen curved 6 meter shot on the 18th hole. Upon winning the maiden tournament of the 2017 tour, tears poured from Sun-Ju's eyes.
"The great control of my drivers and irons is very important in these windy conditions," spoke Sun-Ju before the start of the final round. Playing with
REXIS
shafts, Sun-Ju spoke of how they lead her to victory, "The shaft lets me easily hit either high or more controlled shots," she spoke. "Even in strong, unpredictable winds, this shaft lets me hit the way I want," she continued. The REXIS shaft proved to be a big advantage for Sun-Ju, as this tournament would see her rank in at No. 1 in Total Birdies and No. 1 in Birdy Average.
Sun-Ju Ahn's Gear