The past year has seen a great rise of 24 players on the tour competing with Yonex racquets. As a result of this increase, the number of both male and female players in all disciplines who used Yonex racquets at the 2017 Australian Open increased by 50% since 2015.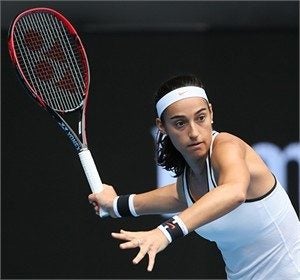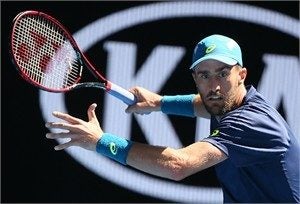 New members to the team include the accomplished 
Steve Johnson
 (
VCORE SV 98
), who stands at No. 27 in the world rankings. "I was especially taken with the racquet's square (ISOMETRIC) head shape. With the bigger sweet spot, I can strike back with great power even in tough situations," commented Steve on his recent change to Yonex.
Compared to conventional racquets, the ISOMETRIC design boasts a 7% larger sweet spot and has earned the trust of some of the world's top competitors. The Yonex VCORE and EZONE line of racquets represent the current generation of our ISOMETRIC technology. The VCORE series lets players put powerful spin into their shots, while the EZONE series puts power into the ball with high repulsion.
2016 Roland Garros Women's Doubles champion 
Caroline Garcia
 (
VCORE SV 100
, Yonex String) is one of the many players that has joined Team Yonex recently, and has this to say about her new gear, "I can hit with a good mix of power and control using the VCORE SV. It gives me confidence to control rallies and lets me hit deeper."
Top players such as WTA World No. 1 
Angelique Kerber
 (
VCORE SV 100
, 
POLYTOUR FIRE 120
) and ATP World No. 3 
Stan Wawrinka
 (
VCORE Duel G 97
, 
POWER CUSHION ECLIPSION
) have experienced great breakthroughs in their careers since they started using ISOMETRIC racquets. Their great achievements have drawn the interest of the world's tennis players, triggering this rapid rise in new Team Yonex members.
Yonex is and always will be committed to supporting its athletes with our innovative technology and high quality products.