Congratulations to all the winners!
The biggest highlight of the tournament was 2016 Olympian, Jamie Subandhi taking home three gold medals in the WS, WD, and XD events and successfully obtaining the sought after triple crown honor. Other winners include Pandu Dewantoro in the MS event, Gabriel Villanueva and Aries Delos Santos in the MD event, Yoga Pratama in the XD event, and Jing Yu Hong in the WD event.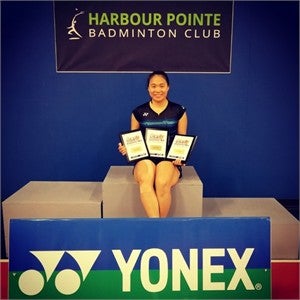 Thank you all for participating and all who helped making this event successful, we hope to see you all again next year.