New badminton shoes POWER CUSHION COMFORT Z will be released for 2018 product line-up.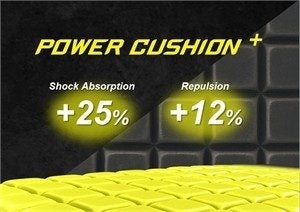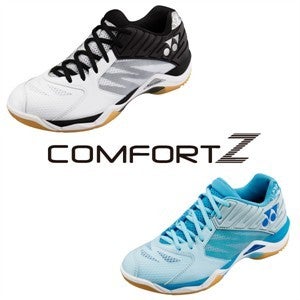 As a line of shoes with outstanding cushioning, the COMFORT series has gained popularity among players such as
Lin Dan
(China) and
Jan O. Jorgensen
(Denmark). On the POWER CUSHION COMFORT Z, the POWER CUSHION technology covering the entire midsole "Full Cushion Sole + S" is adopted and POWER CUSHION+, which features further developed elastic resin material, is placed at the heel section. This enables greater shock absorption, while maintaining the shoe's light weight. The combination of these cushions "Full Cushion Sole + S" and POWER CUSHION+ provides the best cushioning ever in the history of Yonex badminton shoes.
Additionally, tongue and upper unified newly-design "SPIRAL WRAP" reduces stress of overlapped parts contact and results in natural fitness.
◆POWER CUSHION(TM)
A lightweight, impact absorbing material developed independently by Yonex which quickly returns to its original shape after receiving a shock load, converting the shock energy into power for fast and light footwork.
◆POWER CUSHION+
By adding a special elastic resin to the POWER CUSHION, while maintaining conventional lightweight properties, high shock absorption is realized. Grooves designed in a lattice pattern, with optimum spacing and depth, achieve further resilience.
◆Full Cushion sole+S
The POWER CUSHION built into the entire midsole, reduces stress on the ankles and knees and disperses shock, resulting in better-optimized cushioning. The "S" stands for "Stability."