Palos Verdes Tennis Club Head Pro and Tournament Director Pedro Alipio describes this annual event as a unique tournament located in a picturesque city southwest of Los Angeles.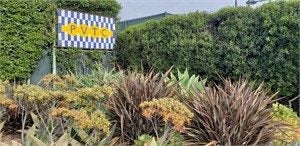 Competing for a prize pool of $5,000, the tournament attracts top-ranked players of all ages on the west coast. Last year's champions include current ATP Player Henry Craig on the men's side and Megan McCray on the women's.
In addition to the Open division, Yonex Cup will also have a senior division, along with NTRP 3.0 – 5.0 divisions.
With exciting matches and a special silent auction, be sure to check out the tournament April 17-22.
Yonex Cup Championship
April 17 - 22, 2018
USTA Tournament Website
Palos Verdes Tennis Club
3303 Via Campesina
Palos Verdes Estates, CA 90274