Rattling off explosive shots has never been easier with the Yonex EZONE racquet. It packs a punch, making power shots possible in all areas of the racquet. Harnessing Yonex's signature ISOMETRIC technology, the frame has been enhanced for a sweet spot that reaches deeper into the corners of the racquet resulting in the largest sweet spot ever in the EZONE series. Launched in August, the EZONE has made its mark on the pro tour as a number of top professionals' racquet of choice:
CoCo Vandeweghe
 (USA): US Open semifinalist, Fed Cup Crown
Daria Gavrilova
 (AUS): Connecticut Open Champion
Shingo Kunieda
 (JPN): 46-time Grand Slam Champion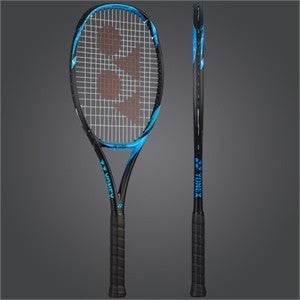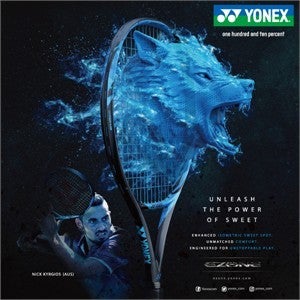 The EZONE Blue will launch in mid-January 2018 as part of the EZONE series. With a bold blue design, the racquet will debut in the hands of World No.21 Nick Kyrgios (AUS). The new refined matte finish with vibrant blue accents gives the already popular EZONE, a new electric look for those seeking explosive shots with unmatched comfort.
"My racquet always gives me confidence on the court. The look, the power, the feel of the new EZONE Blue all adds up to let me play my game on the court. I couldn't see myself using any other racquet." Dubbed as a potential World No.1, Nick will lead the next generation charge alongside a select few players such as Japan No. 1 Naomi Osaka (JPN) and Junior World No. 1 Whitney Osuigwe (USA), also known for their on-court power games.
※ This is the current ranking as of 4/12/2017.