The all-new VCORE PRO 97 G is Tennis Magazine's 2018 Editor's Choice for Best Player's Frame.
Tennis Magazine – a premier American tennis publication - called the VCORE PRO 97 G an "all-court weapon that exhibit(s) the smoothness and consistency of classic control frames, but in a lighter package." They went on to add, "it was easy to whip through the hitting zone for a little extra pop on serves and ground strokes. Having one less cross string than its predecessor offered more spin potential, as did the added torque from the more flexible graphite and thinner beam."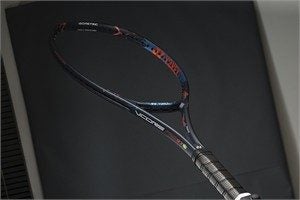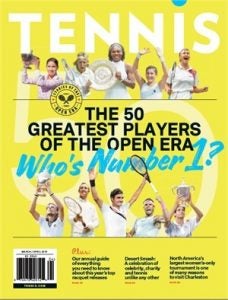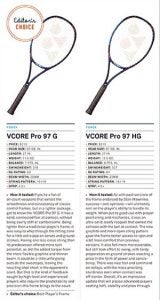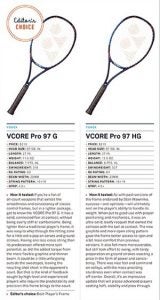 How The Racquets Are Tested
Each year, Tennis Magazine conducts comprehensive testing of new racquet releases to play-testers throughout the United States. Each tester provided detailed feedback on attributes such as power, control, and comfort. Testers also sought assessments from playing partners, students, and customers, while Tennis Magazine's editorial staff pored over the design and engineering behind each racquet. Quantitative data was also compiled by an independent expert.
About the VCORE PRO
The VCORE PRO, the new flagship model of the VCORE series, is the racquet of choice for three-time Grand Slam champion Stan "The Man" Wawrinka (SUI), as well as ATP Next Gen stars Frances Tiafoe (USA) and Hyeon Chung (KOR). To meet the needs of these players' games, the VCORE PRO incorporates a revolutionary next-generation graphite, called "Namd
1
," which provides for a unique flex and fast frame snapback, allowing players to grip the ball and fire-off aggressive, attacking spin.
Learn more at http://www.yonex.com/tennis/vcorepro/#Home
1. "Namd" is a technology developed by Nitta Corporation to "uniformly disperse carbon nanotubes into carbon fiber composites."