Dane Viktor Axelsen (DUORA Z-STRIKE) using the defeated Lin Dan of China 22-20, 21-16 in an intense 2 round final that lasted almost 1 hour.
After coming off a semifinal win against former World No.1 Chen Long in the semi-finals in just 39 minutes, he faced Lin Dan who was aiming for his 6th championships win.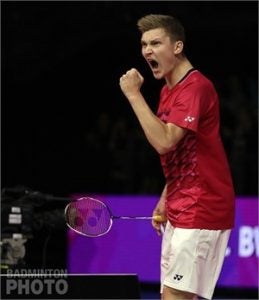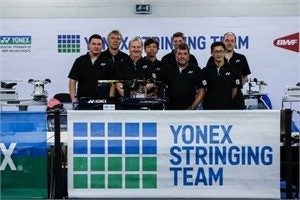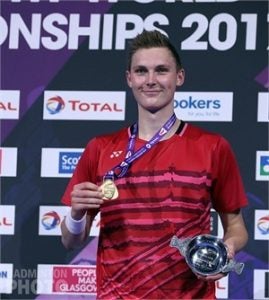 "I am honored to win against such amazing players, especially that I managed to best Lin Dan on the stage of the finals, this was a big dream for me," he quoted holding back tears.
In Women's Singles, Japanese Nozomi Okuhara won the first Singles victory in Japanese player history and Pusarla V. Sindhu (VOLTRIC Z-FORCE Ⅱ) of India won second place in a hot battle that lasted close to 2 hours.
Men's Singles
Viktor Axelsen (DUORA Z-STRIKE) (DEN)
22-20, 21-16
Lin Dan (VOLTRIC LD-FORCE) (CHN)
Women's Singles
Nozomi Okuhara (JPN)
21-19, 20-22, 22-20
Pusarla V. Sindhu (VOLTRIC Z-FORCE Ⅱ) (IND)
The World Championship tournament in 2018 (Nanjing City, China) we will also strive to ensure that players can demonstrate their full potential as Yonex will be the provider of court mats, nets and a top-class stringing service.
You can check the results of the tournament here: http://bwfworldchampionships.com/results/2663/total-bwf-world-championships-2017/2017-08-27