Indian tennis legend 
Leander Paes
(
VCORE SV 100
, 
POLYTOUR SPIN 125
, 
POWER CUSHION ECLIPSION
) picked up his first men's doubles title of the season at Torneo International Challenger Leon 2017 this past Sunday, April 2
nd
.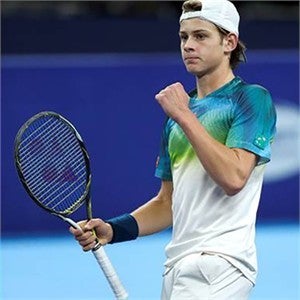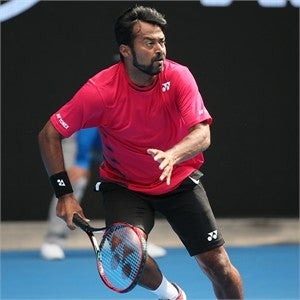 VCORE SV
in hand, Leander paired with Canadian Adil Shamasdin, the two making a strong run through the Mexican tournament. They would face Luca Margaroli and Caio Zampieri in the final match, cruising through with a final score of 6-1, 6-4. The accomplished doubles veteran kept on top of his opponents with the ferocious spin of the VCORE SV.
Zizou Bergs Dominates in Spain
Team Yonex youngster 
Zizou Bergs
 (
EZONE DR 98
, 
POLYTOUR SPIN 125
/
POLYTOUR PRO 125
) won both the boy's singles and doubles title at the XI ITF Junior GRIP2 Tenis Academy Benicarlo tournament in Spain. He was the No. 1 seed in the singles event, defeating No. 3 seed Simon Carr in straight sets, 6-4, 6-0.
Paired with Frederic Jacobs in doubles, the pair downed the No. 1 seeds of Ryan Nijboer and Barnaby Smith in straight sets, 6-1, 6-2.
Armed with the dynamic power of the 
EZONE DR
,
Zizou overcame his competition.
Tournament Results
Torneo International Challenger Leon 2017
Men's Doubles
[3] 
Leander Paes
(
VCORE SV 100
, 
POLYTOUR SPIN 125
, 
POWER CUSHION ECLIPSION
)(IND)/Adil Shamasdin (CAN) def. Luca Margaroli (SUI)/Caio Zampieri (BRA) 6-1, 6-4
XI ITF Junior GRIP2 Tenis Academy Benicarlo
Men's Singles
[1] 
Zizou Bergs
 (
EZONE DR 98
, 
POLYTOUR SPIN 125
/
POLYTOUR PRO 125
)(BEL) def. [3] Simon Carr (IRL) 6-4, 6-0
Men's Doubles
Zizou Bergs
 (
EZONE DR 98
, 
POLYTOUR SPIN 125
/
POLYTOUR PRO 125
)(BEL)/Frederic Jacobs (BEL) def. [1] Ryan Nijboer (NED)/Barnaby Smith (GBR) 6-1, 6-2