Having received high praise as Tennis Magazine's Editor's Choice for "Best Baseliner Frame," the
EZONE DR 98+
, as well as the
EZONE DR 100+
,
VCORE SV 98+
, and
VCORE SV 100+
 have officially launched this month and are now available at
select retailers
.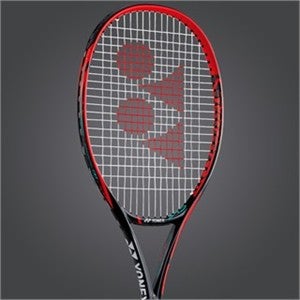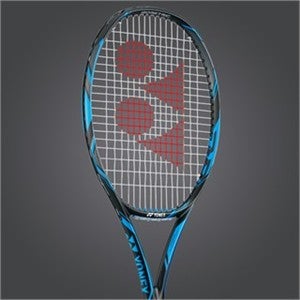 These four new models are 27.5 inches in length, 0.5 inches longer than the standard length racquets and will be offered nationwide beginning this month. Contact your local retailer for availability: click
here
for our retail locator.
The
EZONE DR
racquets feature premium grade NANOMETRIC DR carbon graphite in the frame. Comfortable and solid, this series boasts great dynamic power, thanks to increased flex and repulsion, plus a larger sweet spot for precise control.
Australian Next Gen Yonex player,
Nick Kyrgios
, who earned three titles in 2016 (Marseille, Atlanta, and Tokyo), as well as
CoCo Vandeweghe
, 2017 Australian Open Semi-Finalist, both compete with their EZONE DR racquet.
The new longer length versions of the EZONE DR and VCORE SV racquets will provide players extra reach for powerful serves and baseline returns.
Tennis Magazine
reviewers liked the EZONE DR 98+ for its high performance, versatility, as well as its precision, even at faster swing speeds. In addition to the DR 98+ award for "Best Baseliner Frame," Tennis Magazine also lauded the VCORE SV 100+ as stiff yet comfortable, providing enhanced swing speed, and impressive power.