Today begins the Yonex Boston Open in Cambridge, MA at Massachusetts Institute of Technology. This popular tournament runs May 5-7, and draws athletes from around the world.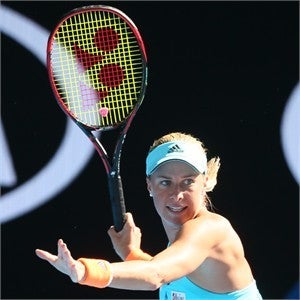 Yonex is the official sponsor of this event, with prize money totaling $24,250. The tournament includes men's and women's singles, doubles, and mixed doubles, as well as collegiate and senior matches.
The Boston Open started in 1997 as a local tournament for players in the Northeastern United States, but has grown over the years and developed into one of the top tournaments in North America. Attracting talent from around the world and throughout the United States, the Boston Open has continually gained popularity with the support of Yonex and the MIT Badminton Club.
Kwong Beng Chan
(
VOLTRIC Z-FORCE II
) is the number one seeded player for men's singles this year, and
Olivier Arseneau
(
ARCSABER 11
) from Canada is the number one seeded player for men's collegiate singles, as well as collegiate mixed doubles with his partner
Ann-Christine Godard
(YONEX). For women's singles, the number one seeded players are
Beiwen Zhang
(
ARCSABER 11
), currently ranked #11 in the world, and
Chew Chai
(
VOLTRIC Z-FORCE
), both from the United States, in professional and collegiate respectively.
Other standout players to watch include Yonex player
Howard Bach
(
NANORAY Z-SPEED
) playing this year in men's doubles, having won both the men's and mixed doubles titles in 2015, and who has gone on to be the first American to win the IBF World Championships. In addition, 2016 Olympians
Sattawat Pongnairat
(
DUORA 10
) and
Jamie Subandhi
(
VOLTRIC 80 E-TUNE
) will be participating.
For live streaming and results, click here. (
http://www.bostonopen.com/
)