Yonex has signed on with two new players for the 2017 season. 22-year-old German Annika Beck (World No. 50) and 27-year-old Belgian Yanina Wickmayer (World No. 60) are playing on the tour with Yonex gear as of this month.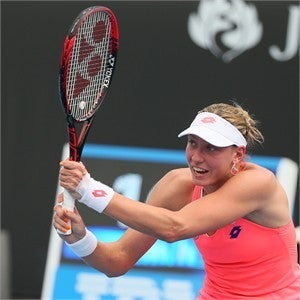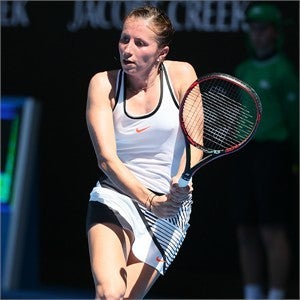 Annika arrived on the tennis scene as a talented junior player, winning the 2012 Roland Garros junior title, and proceeding to break into the Top 100 at age 18. 2014 would see Annika earn her first WTA title, and she is expected to lead the way for the next generation of players.
"Since my fellow country woman Angelique Kerber reached World No. 1 with a Yonex racquet, I got interested in using one for myself. The square (ISOMETRIC) frame shape lets me be both aggressive and defensive," spoke the young German on her new partnership. "The VCORE SV especially puts great spin on the ball," she continued, "and lets me hit the ball deep into the court. I'm looking forward to this season!"
Yanina holds an impressive record to her name, earning seven titles on the tour. She is known for her high-speed serves, aggressive strokes and regularly makes it deep into Grand Slams.
"Many strong players are starting to use Yonex racquets, so I had always wanted to try using one," she commented. "The square (ISOMETRIC) racquet frame lets me get more power out of my serves and strokes when I hit from the top. Thanks to the VCORE SV, I also get more spin and can be even more aggressive," she continued.
Yonex looks forward to a great year with these two new players!
Annika Beck
Gear:
VCORE SV 100 racquet
, 
Yonex string
, 
Yonex bag
 and 
Yonex accessories
.
Notable Accomplishments
2016 Australian Open Fourth Round
2014 Luxembourg Open Women's Singles Champion
2012 Roland Garros Junior Champion
World No. 50
Yanina Wickmayer
Gear:
VCORE SV 100 racquet
, 
Yonex string
, 
Yonex bag
 and 
Yonex accessories
.
Notable Accomplishments
5 WTA Singles Titles
2 WTA Doubles Titles
World No. 60
Career Best: World No. 12
Rankings are current as of January 16th 2017