POWER CUSHION SONICAGE 3 CLAY MEN
Built for lightweight comfort and speed, the SONICAGE 3 is upgraded with improved flexibility, stability, and durability. An ideal tennis shoe for recreational and intermediate players looking to move quickly and aggressively.
More Information
Color(s)
New Color Black / Sky Blue launching July 2023,
BLACK / SKY BLUE, NAVY / RED
Surface
Clay-Court
Weight (per size)
305g / 10.8oz per size 26.0 cm shoe
Upper
Synthetic Fiber, Synthetic Resin
Midsole
Synthetic Resin
Outsole
Rubber Sole (Endurance Rubber)
Item Code
SHTS3MGC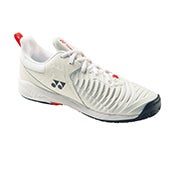 FLEXQUIP DURABLE SKIN
Evenly distributes natural pressure from on-court movement, while providing extra durability during aggressive movements on court.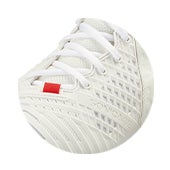 SEAMLESS TONGUE
The tongue is sewed together with the inner lining for a smooth, seamless fit for maximum comfort.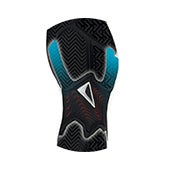 TPU SHANK
Extended into the forefoot for faster, more stable footwork.