Rotational Generator System
For Maximum Control


Rotational Generator System
By applying the counterbalance theory, weight is distributed throughout the grip end, frame top and the joint for maximum control. The transition to the next shot can be performed smoothly with a rapid succession.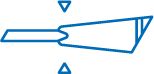 Energy Boost Cap
Maximize the shaft's performance.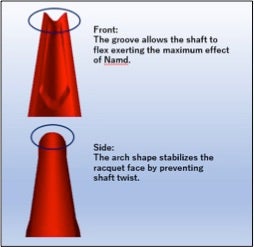 Energy Boost Cap
Maximize the shaft's performance.
New Energy Boost Cap maximizes the shaft's performance. The front allows the shaft to flex and exert the maximum effect of Namd. The side's arch-shaped curve stabilizes the racquet face by preventing the shaft from twisting.

Namd
New Revolutionary Material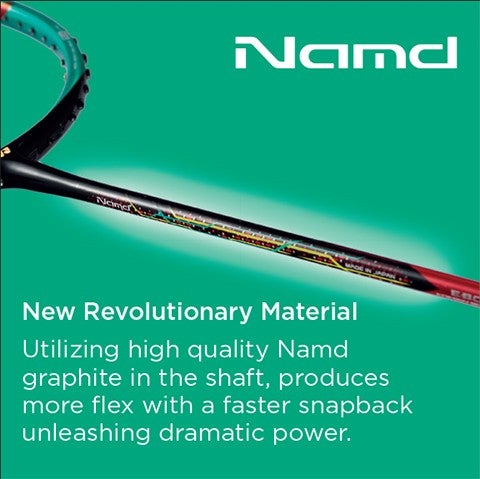 Namd
New Revolutionary Material
A world-first, new dimension graphite material, Namd, greatly improves the adhesion of the graphite fibers and resin by attaching nanomaterial directly to the graphite fiber.
In high performance racquets, it is common to combine nanomaterials w

New Aero Frame
Shuttle Further and Faster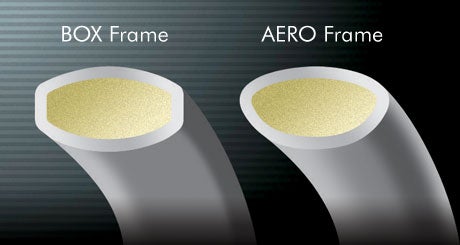 New Aero Frame
Shuttle Further and Faster
Engineered for speed, AERO Frame technology is built to flex on impact and immediately snapback, helping launch the shuttle further and faster.

Sonic Flare System
Max Shuttle Acceleration

Sonic Flare System
The revolutionary new graphite material TORAYCA M40X and SUPER HMG provide unrivaled power and stability for maximum shuttle acceleration.

Duora Grommet Design

Duora Grommet Design
The new DUORA Grommet design features 8 linked grommets made with differing thicknesses on either side of the frame. When hit on the box side, thicker and harder grommets on the aero side result in a stiffer string bed, ultimately increasing laun

Nanometric DR

Nanometric DR
NANOMETRIC DR is a new carbon material developed by Yonex based on our unique NANOSCIENCE technology. Created from a material originally developed for next generation space aviation by Toray Industries, Inc., this marks the first time it has been

Dual Optimum System

Dual Optimum System
Two contrasting racquet profiles in one unique Dual Dynamic Design allow players to enhance both their forehand and backhand. Command the court with powerful forehands and speedy backhands.

Tri-Voltage System
Explosive force

Tri-Voltage System
Traditionally, extra weight at the top of the racquet frame has increased hitting power but reduced the speed of racquet handling. In contrast, a lighter top to the frame increases speed but causes a loss of hitting power.

Nanoscience

Nanoscience
Unique NANOSCIENCE technology allows the sleek streamlined frame and shaft to cut effortlessly through the air for maximum speed.

X-Fullerene

X-Fullerene
The new generation X-Fullerene has 4 radial ribs which unite carbon atoms to form a football-like structure. The X-Fullerene is used in the resin which bonds the carbon fibres and creates the cross-link construction. The tenfold increase in bindi

Wing Rib

Wing Rib
The WING RIB design utilizes air flow through the shuttlecock to restore shape quickly on impact. Based on flight dynamics, this original design grants stable flight, contrary to conventional models that restore shape via stiff construction.