Career
David Wagner's professional tennis career began later than many Grand Slam champions. Wagner became a quafriplegic at 21 after an accident on a beach in his hometown.
Wagner attended his first wheelchair tennis training camp in 1999 and became the top-ranked quadriplegic player in the US just 3 years later at the age of 28.
In 2004, Wagner won the Gold Medal in doubles and Silver Medal in singles at the Paralympic Games in Athens. It was the first time the Paralympic games included a quadriplegic division.
A trailblazer of sorts, Wagner convinced the US Open to create a quadriplegic division. The US Open agreed and was the first major to host the event in 2007. Australian Open added the event in 2008, and Roland-Garros and Wimbledon added the event in 2019.
Wagner has collected 28 major titles (6 singles, 22 doubles) and 3 Gold Medals (doubles), 3 Silver Medals (2 singles, 1 doubles), and 2 Bronze Medals (2 singles) in his historic career.
Yonex professional players may play with a customized racquet with different specifications to the model displayed.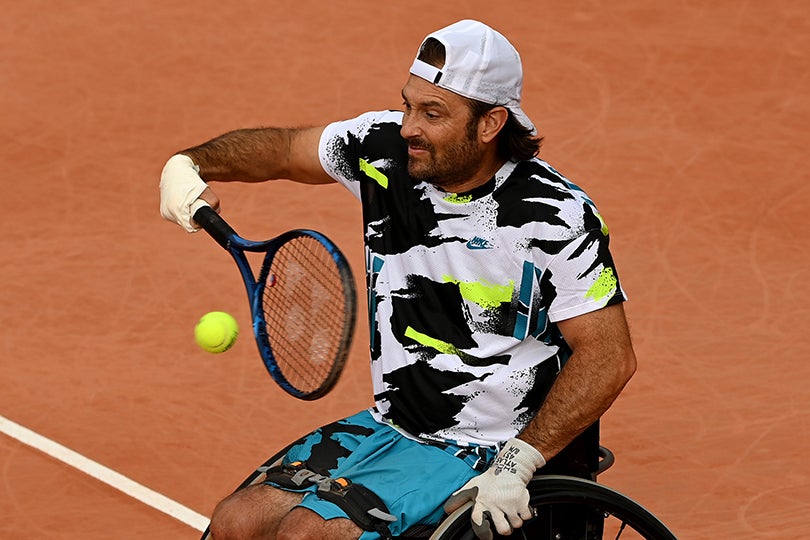 Achievements
3x

Australian Open Champion (2011, 2013, 2014)

9x

Australian Open Champion (Doubles) (2008, 2009, 2010, 2013, 2014, 2015, 2016, 2017, 2022)

3x

Roland-Garros Champion (Doubles) (2019, 2020, 2021)

1x

Wimbledon Champion (Doubles) (2021)

3x

US Open Champion (2010, 2011, 2017)

2016

Rio Paralympic Games Bronze Medalist

2016

Rio Paralympic Games Silver Medalist (Doubles)

2012

London Paralympic Games Silver Medalist

2012

London Paralympic Games Gold Medalist (Doubles)

2008

Beijing Paralympic Games Bronze Medalist

2008

Beijing Paralympic Games Bronze Medalist (Doubles)

2004

Athens Paralympic Games Silver Medalist

2004

Athens Paralympic Games Bronze Medalist (Doubles)