Career
Shingo Kunieda is considered to be the greatest wheelchair player of all time.
Kunieda's lower body became paralyzed from a tumor when he was 9 years old. Less than 15 years later, Kunieda lifted his first Grand Slam trophy in 2006.
Kunieda went on to win 52 major titles in singles and doubles and counting...In 2022, Kunieda finally captured the illustrious Career Grand Slam when he won the Wimbledon singles title, 15 years after winning his first major title.
Spanning over 3 years from 2007 to 2010, Kunieda won 106 consecutive matches. Between 2014 and 2015, he then went on another long winning streak with 77-straight victories.
Kunieda has won 4 Olympic Gold Medals (3 in singles, 1 in doubles).
Yonex professional players may play with a customized racquet with different specifications to the model displayed.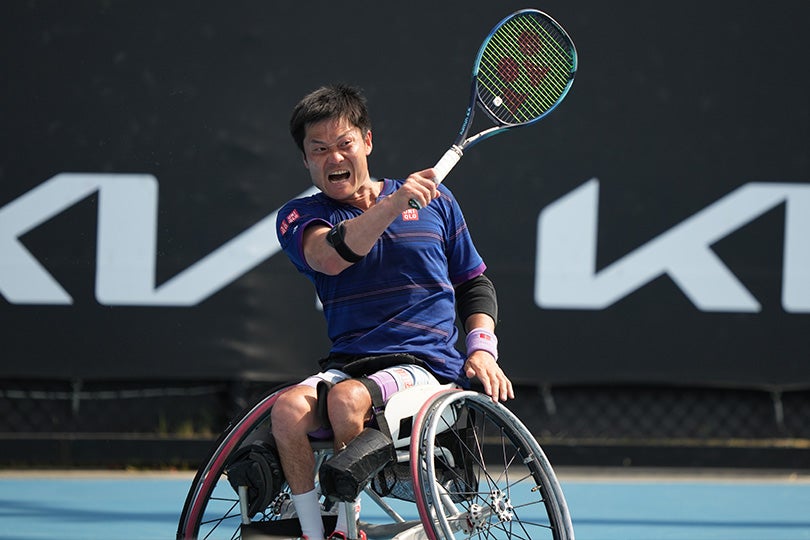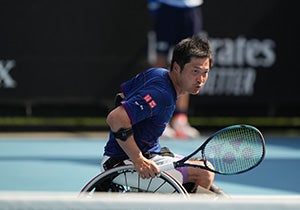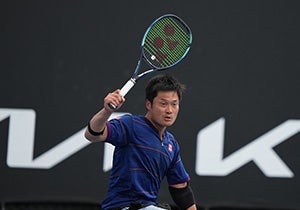 Achievements
11x 

Australian Open Champion (2022, 2020, 2018, 2015, 2014, 2013, 2011, 2010, 2009, 2008, 2007)

8x 

Australian Open Champion (Doubles) (2015, 2014, 2013, 2011, 2010, 2009, 2008, 2007)

8x 

Roland-Garros Champion (2022, 2018, 2015, 2014, 2010, 2009, 2008, 2007)

8x 

Roland-Garros Champion (Doubles) (2019, 2016, 2015, 2013, 2012, 2011, 2010, 2008)

1x 

Wimbledon Champion (2022)

4x 

Wimbledon Champion (Doubles) (2022, 2014, 2013, 2006)

8x 

US Open Champion (2021, 2020, 2015, 2014, 2011, 2010, 2009, 2007)

2x 

US Open Champion (Doubles) (2014, 2007)

3x 

Paralympic Gold Medalist (Tokyo, 2021; London, 2012; Beijing, 2008)

1x 

Paralympic Gold Medalist (Doubles) (Athen, 2004)