As of April 21st 2016, Ratchanok Intanon of Thailand is badminton's new World No. 1.
The 21-year-old has been a force of nature on the court, with a number of great titles to her name that include a World Championships Gold Medal. Between late-March and mid-April, Ratchanok dominated in a trilogy of consecutive tournaments—the YONEX-SUNRISE India Open, Malaysia Open and Singapore Open—becoming the first female badminton player to win three straight titles in three straight weeks.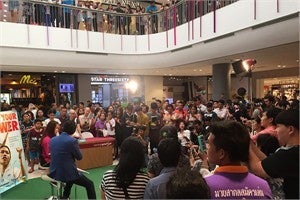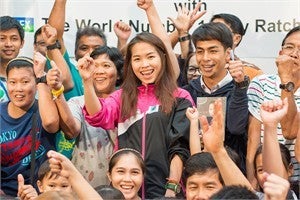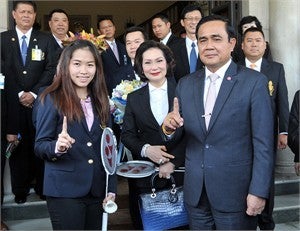 Needless to say, Thailand is in a fever pitch with Ratchanok's face all over the nation's news day after day. During her rounds throughout the country, Ratchanok met up with Thai Prime Minister Prayuth Chan-Ocha. Amongst the standard pleasantries, the two played badminton using Ratchanok's VOLTRIC 70 E-tune.
The top echelons of the women's singles field has been dominated by Chinese athletes for the longest time, but last year saw the emergence of Spanish
Carolina Marin
 and Indian
Saina Nehwal
 into the World No. 1 spot. With these recent developments, the further evolution of the women's game will certainly be something to keep an eye on.
May Meets her Fans
Ratchanok came out to meet her fans at an event held at a local shopping mall. Multiple floors of the mall were packed with fans eager to meet the new World No. 1. Ratchanok answered questions on stage, signed autographs, and took pictures with her fans.