To commemorate
Angelique Kerber
's rise to World No. 1, Yonex will be releasing a limited edition
VCORE Si 100
racquet in mid-November. These commemorative racquets will be limited to
350
worldwide*.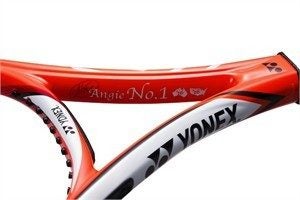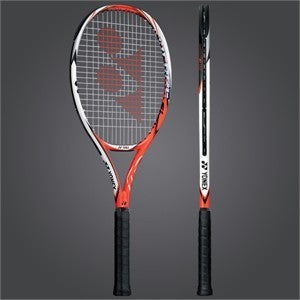 The limited edition VCORE Si has a special design inside of the racquet throat with Angie's signature, graphics of Australia and the USA representing her two Grand Slam titles, and the words "Angie No. 1." The limited edition racquets will be engraved with individual serial numbers.
Angelique Kerber rocked the tennis world this year, defeating Serena Williams at the Australian Open to win her very first Grand Slam title. Success would continue for the heavy-hitting German as she made an impressive run at the US Open, and was crowned champion. Along with winning her second Grand Slam title of the year—and of her career—she reached the World No. 1 spot for the first time. This achievement was nothing short of monumental, as she unseated reigning No. 1 Serena Williams, who had held the spot for 186 weeks.
With her every step of the way was the spin-heavy VCORE Si, the perfect partner for her unforgiving, heavy-hitting game that has put her at the top of the world.
*For news on availability and other tennis updates, sign-up for the
Yonex USA newsletter
.