TOKYO, Japan – The acclaimed ARCSABER series designed for control adds to its line up with the brand new reimagined ARCSABER 7, allowing for further flight trajectory. The new ARCSABER 7 is designed for optimal flex and torque to improve precision targeting for intermediate and advanced players. Taking control of the court can come in all different forms, and for the ARCSABER, it comes from the extra few milliseconds of shuttle contact time allowing assertive, precise shot-making. This new addition will see courts in late August 2022.
The ARCSABER series holds a unique positioning in the Yonex racquet line-up as a series defined by shuttle-hold. In 2007 when the series was first released, the ARCSABER 7 came at a time when repulsion-based racquets were the standard. Today, after years of research and development, shuttle-hold has become a key ingredient in providing confidence for an athlete and their shuttle control.
The new ARCSABER 7 is enhanced with the development concept of "Hold for flight". Analysis of the previous model showed potential for improvement by increasing frame stability while increasing shuttle contact time.
Frame stability is improved with a frame structure unique to the ARCSABER series that has a stiff build at the top and bottom of the face, reducing unwanted distortion at impact. To extend shuttle contact time, the sides of the frame, unlike the top and bottom, are softer allowing flexibility around the sweet spot. The shaft in the ARCSABER 7 has also been redesigned for torque allowance. Upon impact, the shaft twists generating high repulsion.
The POCKETING BOOSTER is lined within the sides of the frame. This inner lining is a proprietary rubber-like material that brings additional elasticity to the frame's flex increasing both shuttle hold and shuttle launch speed.
The new ARCSABER 7 will be seen in the hands of Tokyo Olympic Gold Medalist in mixed doubles, Huang Dong Ping (CHN), Thailand's No. 1 women's doubles Rawinda Prajongjai and Jongkolphan Kititharakul (THA), and many other elite players on tour. The racquets are scheduled for a global launch on August 19th, 2022 in three different models, PRO, TOUR and PLAY – each developed with the same performance concept but with variations in performance materials used.
INNOVATION
ENHANCED ARCSABER FRAME
Control with confidence through this unique frame structure with varying levels of flex from top, sides, to bottom, built to increase shuttle hold while reducing instability and twisting at impact.
Calculated Shaft Torque Design
The ARCSABER 7 shaft is designed with optimal twist for improved control and flight.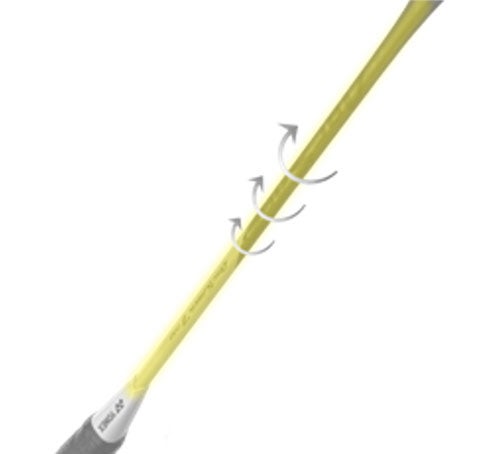 POCKETING BOOSTER
The side of the frame is lined with POCKETING BOOSTER*, a proprietary rubber-like material emphasizing elasticity in the frame's flex which increases shuttle hole performance.
*PRO & TOUR models only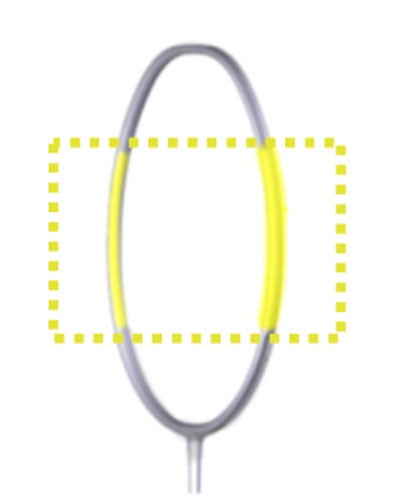 ISOMETRIC
The new ARCSABER 7 has an expanded ISOMETRIC face in comparison to the previous model. The expansion allows for a larger, more forgiving sweet spot.