Yonex is proud to announce the launch of two new badminton racquets in March. Uniquely designed for the doubles specialist, the
ASTROX 88 S
is targeted at enhancing the SKILL of the frontcourt player while the
ASTROX 88 D
is aimed at allowing the backcourt player to DOMINATE the opposition.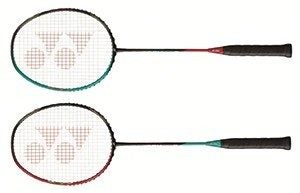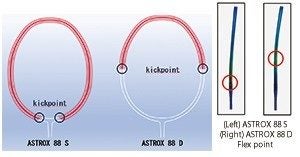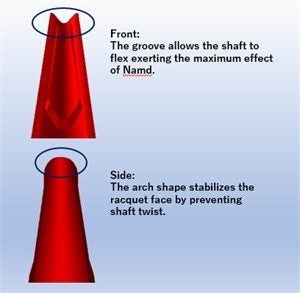 In doubles, the backcourt player's role is to dominate the opponents to create opportunities for the frontcourt player to finish with a decisive attack. Yonex has focused on these specific roles within the doubles discipline and developed the ASTROX 88 racquets to enhance the performance required in both positions.
New Frame Design and Racquet Length
Making the whole frame flexible allows the ASTROX 88 S to hold the shuttlecock for accurate control, while the ASTROX 88 D has more flex in the upper part of the frame transmitting maximum power to the shuttlecock to break through the opponents. In addition, the overall length of the 88 S is only 5mm longer, which enhances both accuracy and power while the 88 D is 10 mm longer to provide powerful attacks.
New Cap Design - Energy Boost Cap: Maximizes shaft performance
The new shape allows the shaft to flex, which ensures the maximum effect of Namd
[1] 
(more flex and faster kick-back graphite material) and stabilizes the racquet face by preventing the shaft twisting, increasing control.
Endorsed by a respected double specialist, Lee Yong Dae
Legendary Korean doubles player Lee Yong Dae, the Beijing Olympic Gold Medalist and former BWF World #1, tested the racquet several times during its development and gave the following feedback: "I'm really impressed that Yonex managed to improve the performance every time I tested these unique racquets. The ASTROX 88 S and 88 D have become racquets that maximize the performance of both the front and backcourt doubles player positions."
The ASTROX 88 S and ASTROX 88 D also features the Rotational Generator System technology that is unique to the ASTROX series and is already performing for the world's best. By precisely distributing the weight throughout the entire racquet it prevents a loss of follow-through power, creating a smooth transition into the next shot allowing for quick-fire attacks.
ASTROX 88 
S
…S stands for Skill, ASTROX 88 
D
…D stands for Dominate
Learn more>>