Yonex is proud to announce the launch of a new badminton racquet in the Duora series, the "DUORA 8XP, targeting hard hitters who want to maximize their power.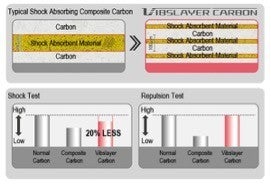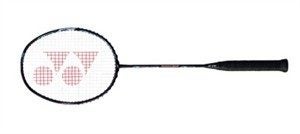 DUORA's cutting-edge technology places two unique frame shapes into one revolutionary racquet. Command the court with powerful forehands and equally fast backhands.  In addition, the new "DUORA 8XP" supports the higher string tensions (up to 35lb) that hard hitters and players seeking maximum power demand. The maximum repulsion achieved from the higher tensions produces powerful drives especially in offensive plays from the mid-court.
Designed to withstand deformation from high string tensions
In order to reduce the stress on the frame from the higher than average string tensions, the"DUORA 8XP" features multi-direction carbon fibers that increase the stiffness of the frame dispersing any stress.
※The DUORA Z-STRIKE is manufactured to be strung up to 29lbs
VIBSLAYER CARBON: Reduce the impact on the arm by dampening vibration instantly
The "VIBSLAYER CARBON" material is utilized throughout the entire frame, combining shock absorption while maintaining maximum power. Manufactured with ultra-thin layers of shock-absorbing material between layers of carbon, players experience the same level of repulsion power generated by normal carbon with greatly reduced shock impact, cutting down on fatigue and stress on the body.