Bangkok, Thailand – The 2022 Uber Cup finals came to a close on Saturday, May 14th where Korea dethroned China and ended a 12-year Uber Cup draught. The Uber Cup finals were followed soon after by the 2022 Thomas Cup finals on Sunday, May 15th where India made history winning their very first Thomas Cup and becoming the sixth country to achieve this in the tournament's 73-year history.
India faced off against the previous year's champions, Indonesia. In three inspiring matches the India team, including men's doubles Chirag Shetty and Satwiksairaj Rankireddy (IND) and men's singles' Lakshya Sen (IND) secured the title, marking the team's first win ever. "Best achievement by far in Indian badminton history. To call yourself a top badminton playing nation you have to have strength in singles and doubles and India has that now and that's the reason for our triumph." Stated India's coach, Vimal Kumar.
Uber Cup finals concluded with Korea dethroning the reigning champions, China with a 3-2 victory. Final's day kicked off with a powerful women's singles matchup between An Se Young (KOR) and Olympic gold medalist, Chen Yu Fei (CHN). An Se Young fought hard claiming the first match, but Chen Yu Fei came determined to win after her swift defeat last year to Akane Yamaguchi (JPN). After dropping the first match Chen Yu Fei came back and finished strong, ending the game with a score of 17-21, 21-15, 22-20.

Women's singles were followed by a heated women's doubles match between Lee So Hee and Shin Seung Chan (KOR) and Jia Yi Fan and Chen Qing Chen (CHN). Getting off to a slow start in the first game Lee So Hee and Shin Seung Chan found their rhythm in the second and third matches where they came back with a strong victory and reset the tone for the remaining matches.12-21, 21-18, 21-18.

Determined to reset the scales, women's singles He Bing Jiao (CHN) claimed victory over Kim Ga Eun (KOR) in two quick sets, 21-12, 21-13. Up next, determined to stay in the race was women's doubles Kim Hye Jeong and Kong Hee Yong (KOR) who sealed victory over Huang Dong Ping and Li Wen Mei (CHN) in a hard-fought match of 22-20, 20-17.
Wrapping up the day, underdog Sim Yu Jin (KOR), ranked world No. 46 carried the pressure of not only the critical fifth match but also going up against 15-time champions, team China and Wang Zhi Yi (CHN) world No. 15. Sim Yu Jin didn't crumble under the pressure as most predicted but instead thrived under the spotlight claiming victory with a smashing score of 28-26, 18-21, 21-8.

Team Korea's victory was truly an unforgettable final. Coach Kim Chungho shared her thoughts on the teams well deserved triumph. "I believe we were able to win the championship because our players' desire to win was stronger than any other country's."
Indian fans went wild home and abroad watching the India team make quick work of the finals in a 3-0 victory over Indonesia marking their first Thomas Cup win ever. To kick the high-tension day off, men's singles, Lakshya Sen (IND) faced off against Anthony Sinisuka Ginting (INA) in a magnificent first match. Lakshya started off slow in the first game but proved that he was the right man for the first spot of the day with a victory score of 8-21, 21-17, 21-16.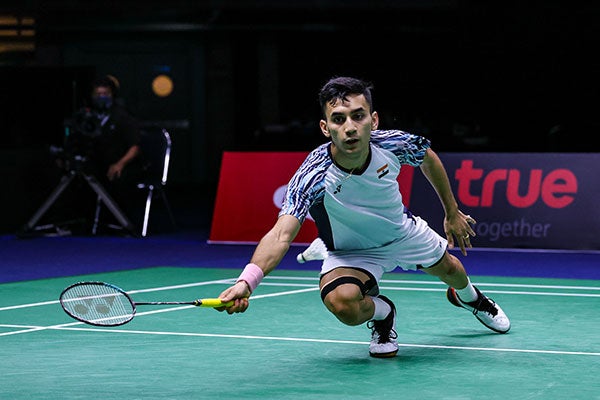 Following Lakshya's tone setting win, men's doubles Chirag Shetty and Satwiksairaj Rankireddy (IND) were determined not to let their lead go to waste in an intense nail-biting match against Kevin Sanjaya Sukamuljo and Mohammad Ahsan (INA). This highly anticipated match between two powerhouses ended in India's favor after Ahsan's critical errors in the second game gave Shetty and Rankireddy the edge they needed to push forward for a clear victory of 18-21, 23-21, 21-19. In the following men's singles match, Shrikanth Kidambi (IND) knew it was imperative to take advantage of India's 2-0 lead over Indonesia, the previous year's champions. Without faltering he managed a swift victory and cemented the team's victory with a score of 21-15, 23-21.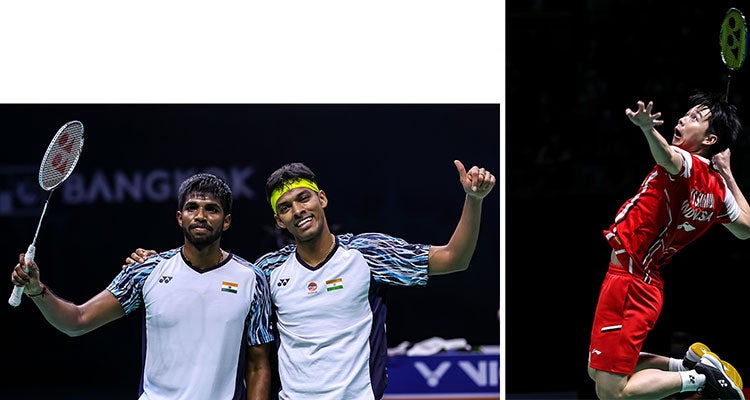 Yonex is proud to sponsor and support Team Korea and Team India. Team Yonex members continuously inspire the badminton world and challenge us all to be Far Beyond Ordinary.
Athlete gear: