Prepare yourself for YONEX's newest line of golf clubs:
EZONE XPG
. Delivering higher trajectory, reduced spin and incredible distance, this new line of clubs has the potential to destroy your golf balls, leaving you needing more.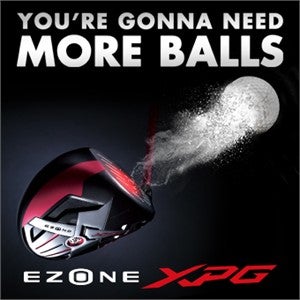 The website goes into full detail on the EZONE XPG's unique technology. The main feature of the club is its expanded carbon crown which allows for an ultra-low and deep center-of-gravity which produces high trajectory and distance. The new clubs also feature the next evolution of YONEX's DTP System, which raises head speed and grants improved balance. In addition, this line features irons and putters specially designed to upgrade your game.
A new promo video for the clubs featuring World Long Drive Champion Ryan Winther has also gone live and can be viewed below.