Hyeon Chung
(
VCORE Duel G 97
) defended his title at the OEC Kaohsiung Challenger in Kaohsiung, Taiwan over the weekend. He went up against fellow countryman Duckhee Lee in a historic first all-Korean Challenger final.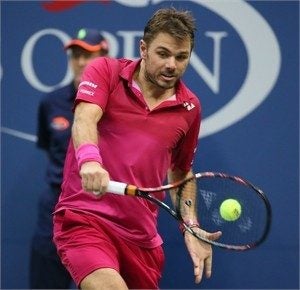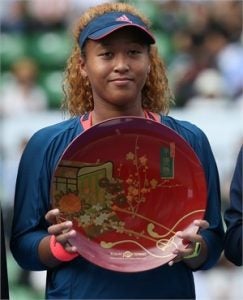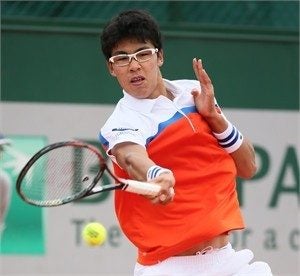 Hyeon took the match in straight sets in 75 minutes, the final score coming to 6-4, 6-2. Strong on his service game, the 20-year-old Korean landed seven heavy aces against his younger 18-year-old opponent. With Hyeon every step of the way was the
VCORE Duel G
, giving him heavy-duty speed and power.
Armed with the power of the VCORE series, Hyeon has his eyes set on more titles looking forward.
Naomi Osaka Makes First WTA Final
Naomi Osaka
(
EZONE DR 98
,
POLYTOUR PRO 130
/
TOUR SUPER 850
) made it to her first WTA final at the Toray Pan Pacific Open. She powered through the tournament with her super-fast serve, snatching up her third Top 20 win on her way to the final. She played backed by the cheers of her Japanese fans throughout the week.
Stan Places as Finalist in St. Petersburg
Stan Wawrinka
(
VCORE Duel G 97
,
POWER CUSHION ECLIPSION
) placed as the finalist at the St. Petersburg Open. He won all of his matches in straight sets on his way to the final. Defeating Roberto Bautista Agut of Spain 7-6(8), 6-2 in the semifinal, he made it to the 25
th
final of his career.
Stan is the top seed and defending champion at the Rakuten Japan Open, which commences next week on October 3
rd
.
Tournament Results
OEC Kaohsiung Challenger Men's Singles (Final)
Hyeon Chung
(
VCORE Duel G 97
)(KOR) def. Duckhee Lee (KOR) 6-4, 6-2
Toray Pan Pacific Open Women's Singles (Final)
Caroline Wozniacki (DEN) def. 
Naomi Osaka
(
EZONE DR 98
,
POLYTOUR PRO 130
/
TOUR SUPER 850
)(JPN) 7-5, 6-3
St. Petersburg Open Men's Singles (Final)
[5] Alexander Zverev (GER) def. [1]
Stan Wawrinka
(
VCORE Duel G 97
,
POWER CUSHION ECLIPSION
) (SUI) 6-2, 3-6, 7-5