Visit us at Haggin Oaks Golf Expo (April 29 - May 1) for free giveaways, demo our award winning N1-MB Forged Irons and EZONE XPG Fairway Woods, enter to win a free driver and more!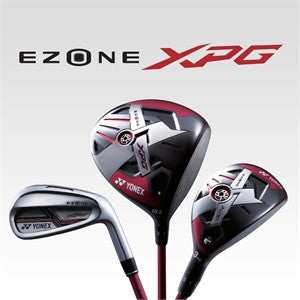 Come to booth 26 to demo our lineup of award winning clubs:
N1-MB Forged Irons, awarded Golf Digest Japan's Hot List Gold Medal
Since January's PGA Show, the official launch of the
N1-MB Forged Irons
has been a much anticipated event after receiving high praises including the
Gold Medal from Golf Digest Japan
.
Golf Digest testers had very positive feedback for the N1-MB: "Despite being made for advanced players, it's quite easy to use." "For a muscleback it delivers great distance, and cuts down on miss-hits."
EZONE XPG Driver, outperforming TaylorMade's M1 in recent testing
EZONE XPG technology was validated in recent testing at
Golf Laboratories
, an independent testing facility in San Diego, CA. The EZONE XPG driver was put to the test against the M1 driver from industry heavyweight, TaylorMade, where the EZONE XPG driver confirmed higher launch, optimum spin, and longer distance than M1 driver!
EZONE XPG Fairway Woods, earned Golf Digest Hot List's Silver Medal

Yonex's
EZONE XPG Fairway Woods
received
Golf Digest Hot List's Silver Medal
. Featuring expanded carbon graphite on the crown for an ultra-low and deep center-of-gravity, the EZONE XPG gives golfers higher trajectory with reduced spin.
Looking forward to seeing you there!
Haggin Oaks Golf Expo Day
http://www.hagginoaksgolfexpo.com
April 29 - May 1, 2016
3645 Fulton Avenue
Sacramento, CA 95821