World No. 2 
Lee Chong Wei
has done it again. The 2016 Badminton Asia Championships gold medalist has clocked in as the men's singles athlete with the fastest smash in BWF World Superseries tournaments held from September of last year.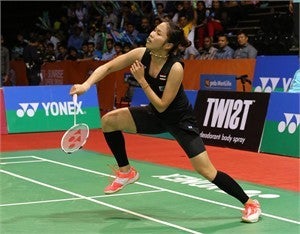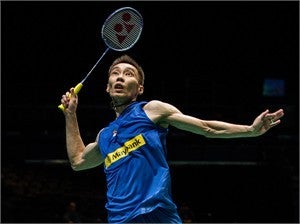 The Malaysian badminton superstar achieved the feat at the 2015 YONEX-SUNRISE Hong Kong open, where he sent the shuttle screaming at an impressive 408 kph. He was later crowned champion at the same tournament. Other Yonex players also impressed: Danish powerhouses
Jan O. Jorgensen
and
Viktor Axelsen
fired of smashes at 407 kph and 404 kph respectively, while
2015 YONEX OPEN JAPAN
champ
Lin Dan
delivered 401 kph smash at that same tournament.
On the women's side,
Ratchanok Intanon
leads the pack with a 372 kph smash at the Malaysia Open, which she won as part of her historic
Superseries hat trick
earlier this year. Other super smashing ladies include
Saina Nehwal
at 357 kph,
Carolina Marin
 at 356 kph,
Akane Yamaguchi
 at 352 kph and
Busanan Ongbumrungpan
 at
343 kph.
Smash speeds were measured by Hawk-Eye Innovations.
Each player's fastest smash speed and racquet used can be found in the lists below.
Men's Singles
Lee Chong Wei (MAS)
Smash Speed:
408 kph
Racquet:
DUORA 10
Tournament:
YONEX-SUNRISE Hong Kong Open 2015
Jan O Jorgensen (DEN)
Smash Speed:
407 kph
Racquet:
VOLTRIC 80 E-tune
Tournament:
Malaysia Open 2016
Viktor Axelsen (DEN)
Smash Speed:
404 kph
Racquet:
ARCSABER 11
Tournament:
YONEX OPEN JAPAN 2015
Lin Dan (CHN)
Smash Speed:
401 kph
Racquet:
VOLTRIC Z-FORCE II LD
Tournament:
YONEX OPEN JAPAN 2015
Women's Singles
Ratchanok Intanon (THA)
Smash Speed:
372 kph
Racquet:
VOLTRIC 70 E-Tune
Tournament:
Malaysia Open 2016
Saina Nehwal (IND)
Smash Speed:
357 kph
Racquet:
NANORAY 900
Tournament:
Yonex All England Open Badminton Championships 2016
Carolina Marin (ESP)
Smash Speed:
356 kph
Racquet:
NANORAY Z-SPEED
Tournament:
Yonex All England Open Badminton Championships 2016
Akane Yamaguchi (JPN)
Smash Speed:
352 kph
Racquet:
VOLTRIC 70 E-Tune
Tournament:
YONEX OPEN JAPAN 2015
Busanan Ongbumrungpan (THA)
Smash Speed:
343 kph
Racquet:
NANORAY Z-SPEED
Tournament:
Yonex All England Open Badminton Championships 2016