Among the many wax-sculpted celebrities at the Madame Tussauds wax museum in Singapore, there is one sculpture that should be near and dear to all badminton fans: A wax rendering of Legend Rudy Hartono himself.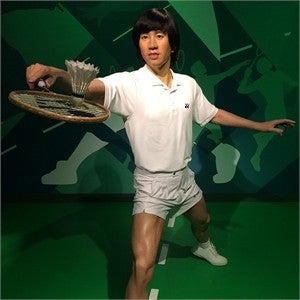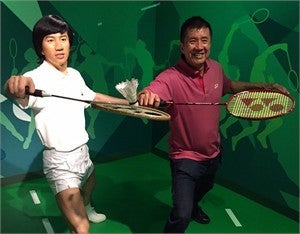 If one ventures to the museum's Sports section, a likeness of the Indonesian badminton star circa 1972 stands poised behind a badminton net, ready to make a shot. In his hands is a classic B-6000 racquet, graced with the signature of YONEX founder Minoru Yoneyama.
Regarded as one of the best badminton players of all time, Rudy Hartono secured several titles throughout his illustrious career. He helped lead Indonesia to four consecutive Thomas Cup titles, and won the All England Championships seven times in a row, holding eight titles at the tournament in total.